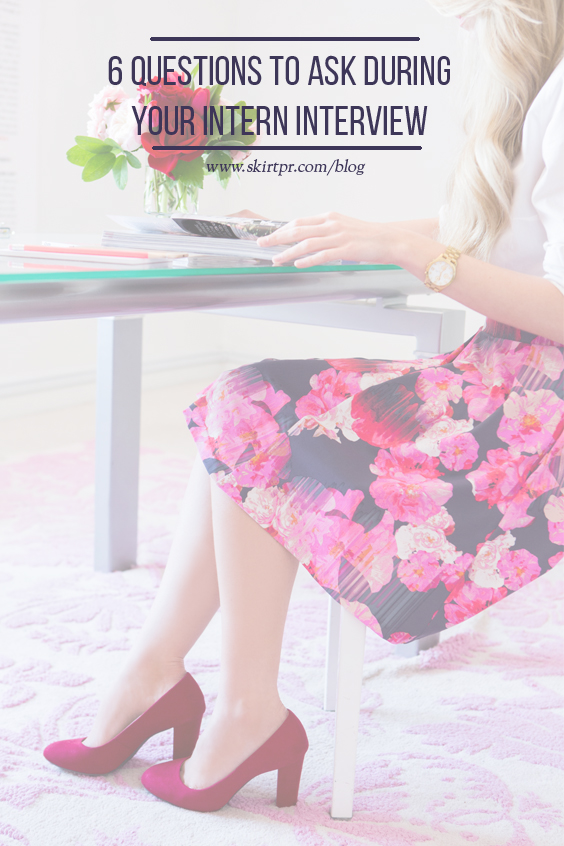 We have an excellent internship program here at Skirt PR! The program is specifically designed to introduce current students to the business of public relations and social media, specifically in the areas of fashion, beauty and lifestyle. The internship helps students get firsthand experience with media relations, public relations strategies, brand awareness, public relations events, product placement, social media strategy, social media platforms and social media consulting.
Internships are crucial for people looking to get into the PR, social media and communication field after school. Having internship experience really puts you ahead of the other candidates when interviewing for a job after college.
Preparing for an interview is key. Not only should you practice answering the questions the person might ask you but it's also important to identify the questions you plan to ask them.
Here are a few that I look for when interviewing potential interns for Skirt PR:
1. What does a typical day in this role look like?
2. When thinking back to people in this role previously, what differentiated the good ones from the great ones?
3. What are your favorite parts about working at Skirt?
4. What are the biggest challenges?
5. What is the most important skill or trait of someone in this role?
6. What do you wish you knew when you were in my shoes that you know now?
My biggest tip is to be yourself and be confident because personality and confidence go along way!
Good luck!