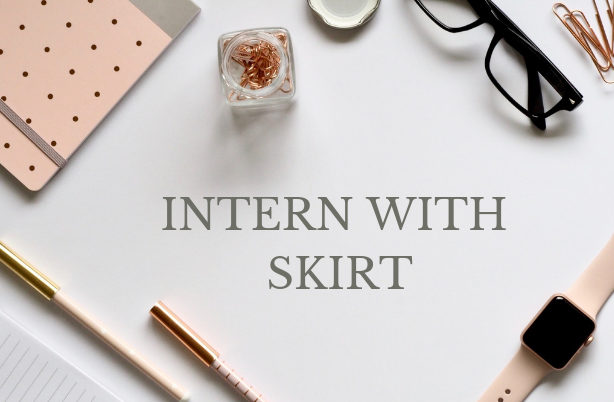 We are always looking for dedicated and passionate interns to participate in our internship program at our offices in Chicago. The program is specifically designed to introduce students and recent graduates to the business of public relations, social media and influencer marketing, specifically in the areas of fashion, beauty and lifestyle.
Candidates must be an undergraduate student, graduate student, or a recent college graduate. This is an unpaid internship but interns may receive academic credit if an agreement is made between Skirt PR and the intern's college or university. Interns are expected to work a minimum of two days a week from the hours of 9:00 a.m. – 5:00 p.m. during the three month internship program. In addition, interns are expected to work at occasional after-hours events.
For consideration for our internship program, applicants must submit a resume, cover letter, and at least one writing sample. Please send your complete application to the internship coordinator, Chapin Konsler, at intern@skirtpr.com. Incomplete applications will not be reviewed.
Internship Sessions: Summer 2019 – Winter/Spring 2020
Summer Session: In Progress
Fall Session: September 2019 – December 2019
Resumes due August 5, 2019
Winter/Spring Session: January 2020 – May 2020
Resumes due December 1, 2019
*Dates subject to change