Have you ever thought about using some of your common household products for beauty? Many effective pampering products can be found right in your pantry! Not only is it less expensive, but I also like knowing exactly what is going onto my skin. Below are a few all-natural home remedies I've tried lately…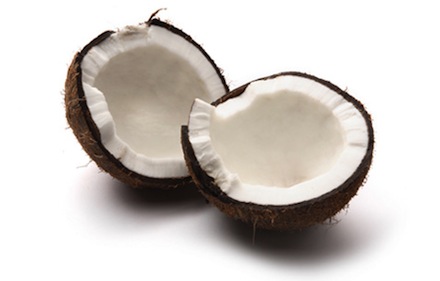 Coconut oil
So long, expensive hair treatment! Coconut oil can be applied as a deep conditioner by leaving it on your hair overnight. Just be sure you don't make the same mistake as me: Shampoo twice afterwards to remove the oil completely! It can also be used as a moisturizer for all skin types, especially dry skin.
Baking soda
We all know a clarifying rinse can do a 'do some good. Now, I've stopped buying expensive, clarifying shampoos because baking soda is all I need! Did you know it can be used to remove product buildup from your hair? Just wash tresses with a ½ cup of baking soda and warm water every two weeks. Plus, baking soda is also an easy way to whiten teeth!
Sugar and olive oil
Maybe it's just me but the body scrubs I buy never last more than a few showers! I'm planning to make my own scrubs by mixing one cup brown sugar with 1/3 cup olive oil. Not to mention, olive oil has many other beauty uses, such as a replacement for shaving cream, a cuticle softener, a moisturizer, and a makeup remover.
Honey
Honey is antibacterial, incredibly moisturizing and has all kinds of beneficial enzymes that make for a great face wash! Just take a teaspoon of honey, rub it between your fingers for a few seconds to warm it up, smear the honey on your face, and leave it on for ten minutes before rinsing off with warm water.
What are some of your favorite homemade beauty products?
XO,
Christine