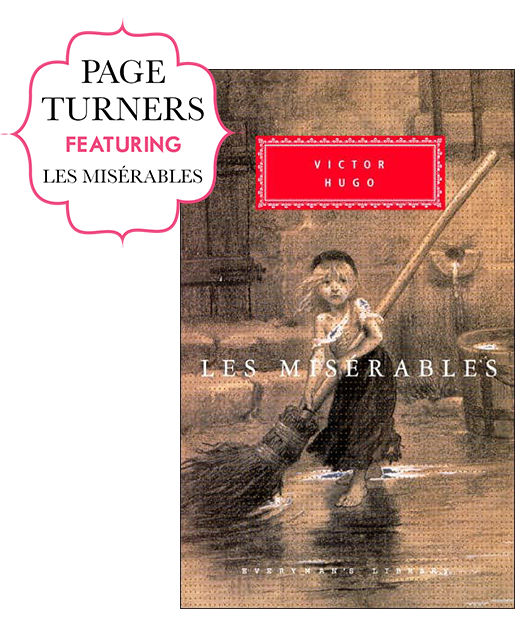 As an English major, one of my biggest life goals was to read all the classics (a constantly evolving term, but still), and even though I graduated two years ago, I am absolutely no closer to that goal. But a girl can try, right? What with my lack of free time and generally miniscule attention span, deciding to read a 2,000-page French historical novel was a formidable challenge.
But, Victor Hugo's "Les Misérables" is definitely worth reading! While I am only about a quarter of the way through (after starting, oh, 2 months ago), I can honestly say that it is brilliant. It may be easier to go see the musical or rent the Anne Hathaway version, but there's something special about actually letting the experience unfold over a long (and in my case: very long) time period. One thing is for sure: I'll definitely stand out at the beach against all those bright romance novel covers. 
What are you reading right now? Let us know in the comments and @SkirtPR!
Xo,
Dana