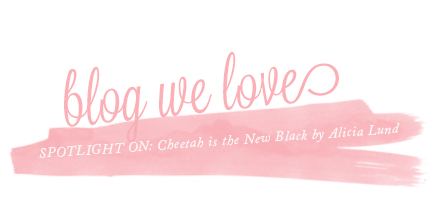 Here's a confession: I've always wanted to have really dark hair and perfect porcelain skin that would lend itself to instant French girl chic. So naturally, my favorite blogger is someone who is just that. Enter Alicia Lund of "Cheetah is the New Black." I always look forward to her posts, which are the perfect blend of her travel diaries, latest looks and beauty must-haves.
I adore the way Alicia manages to make even the most laidback sweatshirt or boyfriend jeans look impeccable, and her handbag collection is to die for.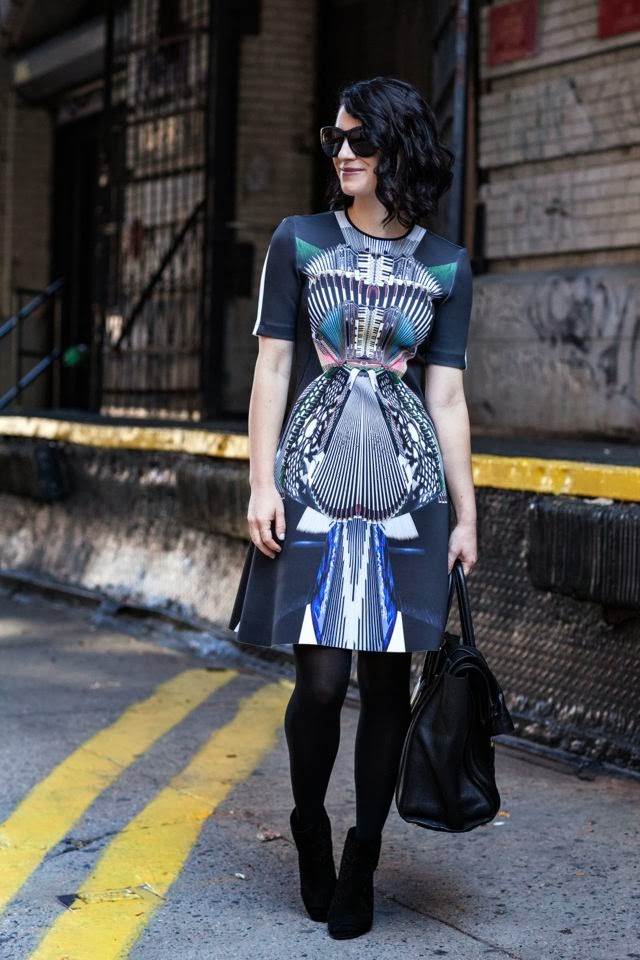 Clover Canyon is one of my favorite brands – can't get over their extravagant prints! I love how Alicia chose this one with a more modest fit, and balances it out with tough black accessories; of course, that Celine bag doesn't hurt.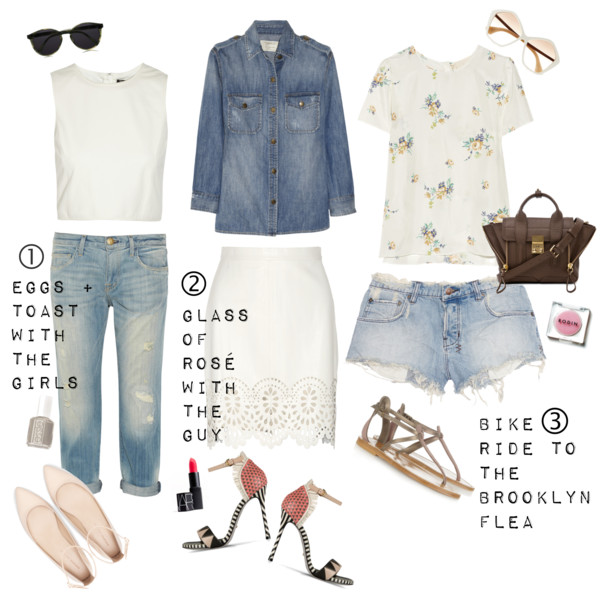 These posts are always my favorite for quick, weekend style inspiration.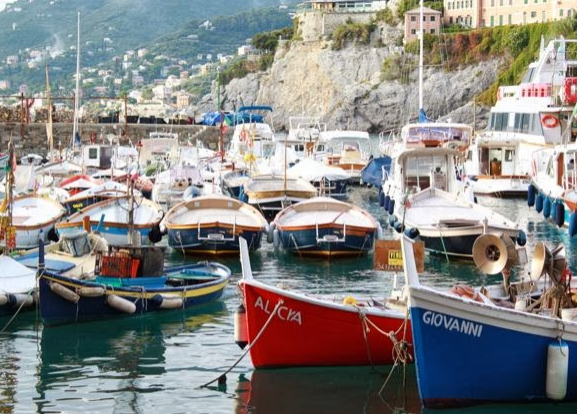 Alicia's latest trip to Italy made me reminisce of when I studied abroad…I'm now dying to go back more than ever!
Who is your favorite blogger for inspiration?
XO,
Emily