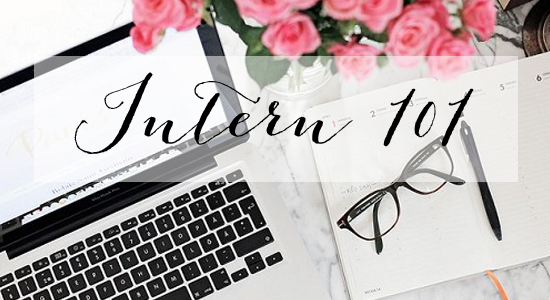 …or how I've started seeing PR in unexpected places
When my internship comes to a close this week, I will have spent 12 action-packed weeks with this inspiringly progressive, hardworking and charismatic company. I learned the realities about crazy deadlines, television segments and the daunting interface that is Cision. I sampled nearly all of the lunch options at The Goddess and Grocer, had a religious experience with The Monarch's deconstructed blue crab wonton, and was wowed by the Lincoln Park Zoo Ball.
Maybe most importantly – and something that this journalism major will take with her into a new academic year – is an awareness of how PR is an often unnoticed component of everyday life. You may be surprised, as I was, to find all of the places it hides.
Getting dressed in the morning.
Everyone has a personal brand. In this media age it comes with simply existing. So by building, nurturing and accessorizing yours by ditching the sweats in the a.m., you are using already using components of PR for yourself! As annoying as it is on those days when you just want to disappear in the back of the lecture hall, the way we physically present ourselves to our professors and peers is a major element of our personal brand on campus.
Buying fruit at the grocery store.
The other night I was at the grocery store stocking up on Pink Lady apples, only to see a large sign: "Get Ready for Labor Day!" OK, it's a little early for that. Then I realized: Jewel-Osco was literally pitching Labor Day festivities to each of its shoppers and framing itself as the expert.
Wearing my sorority's letters.
Just like PR professionals try to enlist the best spokespeople for their brands, I realized that whenever I wear sorority swag I am, by default, the spokesperson for my organization wherever I go that day. Talk about pressure.
In everyday retail.
Aside from Skirt, I work at a contemporary clothing store near my university. Every time a customer comes into the store we share our brand with them. In retail those public relations are what keep the customers coming back so I started making an extra effort to be a friend and share our company philosophy with everyone!
I will never read a magazine, troll a blog, or watch TV the same way now that this PR lens has been planted in my mind. And you know what? Life's so much more fun this way!
XO,
Molly