Since I'm moving at the end of the month, I've turned to Instagram for inspiration on how to decorate my new place. The amount of accounts to follow on the subject is endless, so I decided to share with you my three favorites when it comes to all things home décor: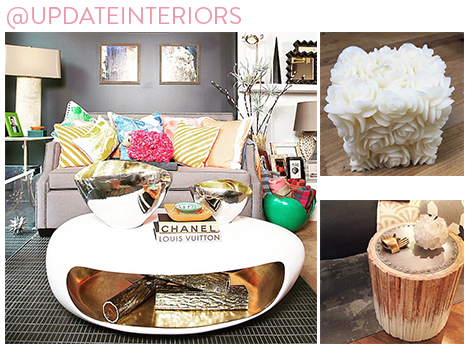 @UpdateInteriors
Update Interiors is a store located in Oak Park that was founded on the belief that people are forever looking to "update" their homes or living spaces. Barbara Bernick, the owner of the store, has great taste and has done an amazing job of curating unique products for the store. It's hard to go in without buying anything! My last purchase? This candle, that as they mentioned in their caption, really is too beautiful to burn!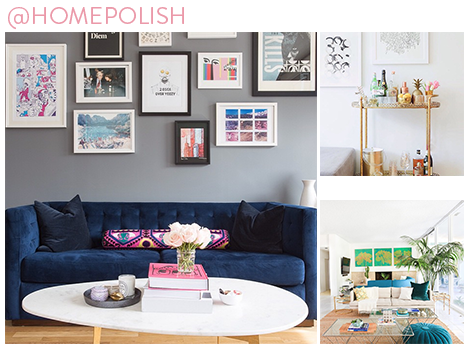 @Homepolish
I first heard about Homepolish after reading an article on one of my favorite blogs, Lux & Concord, about online interior design services. The company is on a mission to change the design industry by doing away with the traditional interior design model and charging a flat hourly fee instead. After browsing through their Instagram account, I knew it was a must-follow. I've been hooked on finding the perfect statement couch and think this could be it!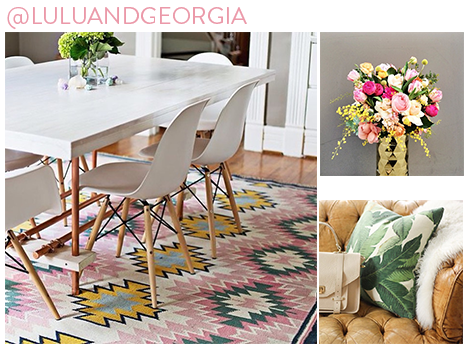 @LuluandGeorgia
LuluandGeorgia.com is an online home décor boutique with an amazing array of products ranging from rugs to furniture to accessories. I love browsing their site, however; it's always hard for me to imagine how a product will actually look in a room. This is where their Instagram account comes into play – it shows how their products look stylized in someone's home. This rug is definitely high up on my wish list!