As a mom of a toddler (I can't believe she's old enough for me to write that!), I have found that my Instagram feed has taken a drastic turn from the days of fashion, beauty, and lifestyle, to "Are you a cute mom who can help me with sippy cups?!" #momlife Thankfully a crop of amazing women has feeds brimming with inspiration for this new phase of my life — and some eye-catching photos and product picks even if you don't have children.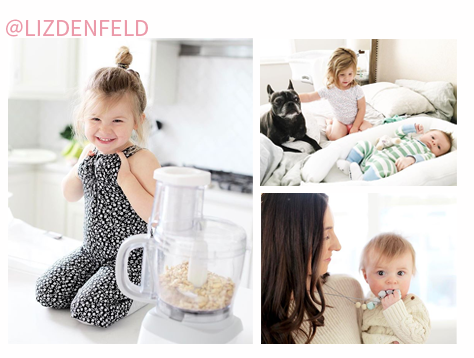 Liz Denfeld
I stumbled upon Liz's feed and realized her son is just a month shy of my daughter, Callie. Jackpot! I'm always looking for someone who can relate to the current baby stage I'm in. She's a fantastic photographer and provides endless funny #momlife struggles in her Instagram stories, adorable updates on her children's milestones, and gorgeous design inspo.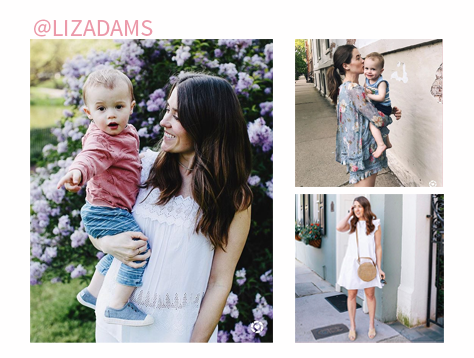 Liz Adams
I have always enjoyed Sequins & Stripes, but I felt a closer connection to Liz, who is pregnant with her second, once I had my own daughter. I love following her product recommendations for her son, Charlie (be it essentials oils or the best clothing stores for babes) alongside product picks for her easygoing style.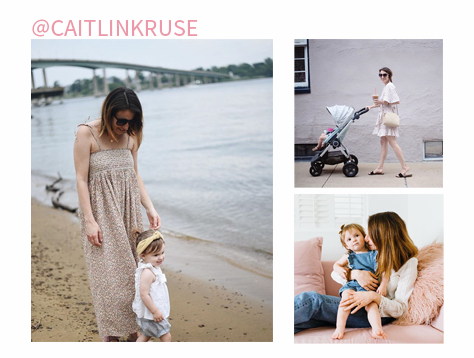 Caitlin Kruse
Caitlin is a mama-of-all-trades who moonlights as an editor at Glitter Guide and an event floral designer, all while running the blog, The Mama Notes, and chasing her daughter, Piper. Her feed manages to be oh-so-calming (I don't know how she does it) and full of incredible ideas (especially yummy, toddler-friendly dishes, which I love!)