Instagram, as I'm sure rings true for most, has become my go-to for fashion and beauty inspiration, news, food recommendations, and comedic relief. Whether it be to stay in the know or to create a summer wish list of fashion finds, I love the platform for providing fresh content and real-time updates. I've included a few of my go-to account below!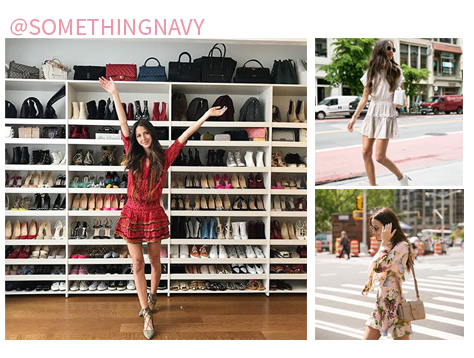 Dream Closet – Something Navy
Something Navy was the first fashion blogger I started regularly following, so I have some serious loyalty to her, Ruby Lou, and Dylan. I love her classic yet trendy style (can you say dream closet?) and the candid look into her life that her account provides.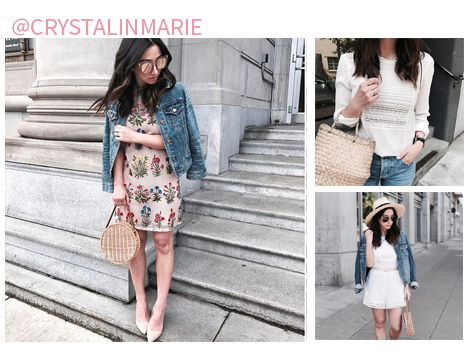 Favorite LiketoKnowIt Lady– Crystalin Marie
For more attainable fashion or purchase inspiration, I turn to Portland-based blogger Crystalin Marie. I have recently become a huge LiketoKnowIt fan, and her styled looks influence most of my purchases through the app. She has a very sleek, neutral-based aesthetic and is always inspiring my day-to-day outfits.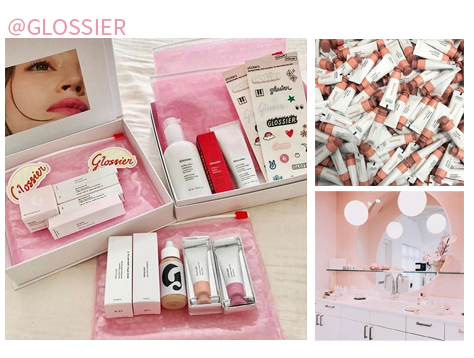 Beauty Goals – Glossier
I have quite the obsession with beauty and skincare products, and Glossier's dreamy feed is definitely one of my favorites. Like many, I am in love with its product, and turn to its Instagram for tips, new releases, or behind-the-scenes footage (FYI — their brand-new daily sunscreen is as good as they say!).
LOL – Girl With No Job
I can't deny it; I love a good meme and I usually don't go a day without tagging a friend in one of Girl With No Job's posts. They make me laugh out loud and are usually scarily relatable.