As the keeper of the keys for several client Instagram accounts, I see a wide range of photos on a daily basis. From impeccably stylized style shots to close-ups of food that looks way too good to eat (#youdidnoteatthat), it's image overload by the end of the day. So when it comes to my personal account, I'm fairly selective about who I follow. In addition to @skirtpr (obvs!), my friends, my favorite magazines and a few brands I love, these are three of the Instagram accounts that I am always sure to check before the day is over: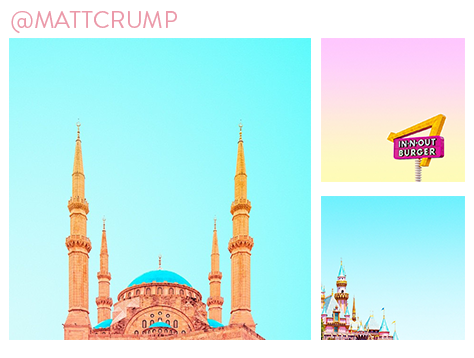 @mattcrump
A quick glimpse at this account and you're immediately struck with a technicolor bout of wanderlust. There is something so simple yet overindulgent about Matt's photos, which is why I have spent many train rides scrolling through his feed. Plus, anyone who can make an In-N-Out sign look this good deserves some serious kudos.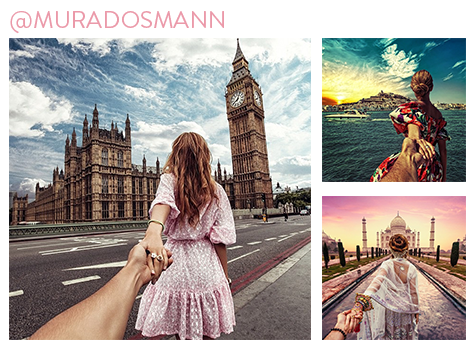 @muradosmann
Murad's #followmeto series is a new kind of travel inspiration and I can't get enough. Each photo is shot to look like you're holding hands with model Natalia, adventuring to places like Ibiza and the Taj Mahal. Topped off with some killer editing, these photos are worth a quick screenshot.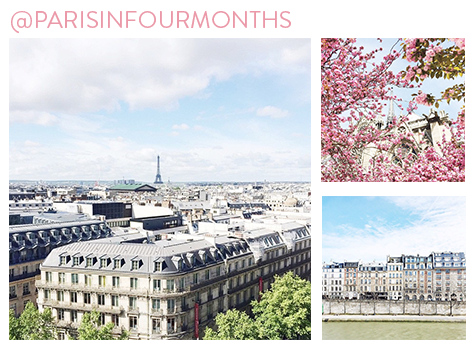 @parisinfourmonths
I discovered Carin's blog and Instagram while planning a holiday trip to Paris last year and instantly fell for her light aesthetic. She showcases Paris as only someone with a real appreciation for the city could and her photos of iconic cream colored buildings inspired many of my own snapshots. Until I can make the trip abroad again, I'll continue to live vicariously through Carin.