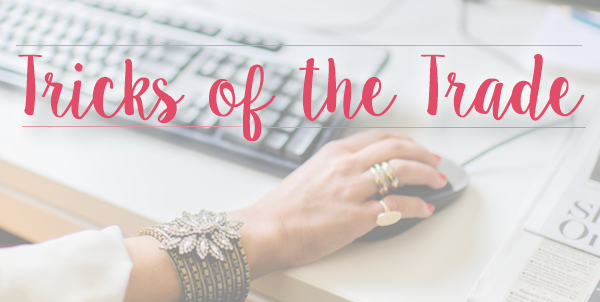 College is all about making the most out of your experience through classes, extracurricular activities, and having fun along the way. The key to tackling everything is balance – not sure if you can fit a full-time internship between classes? There are plenty of other ways to build your résumé while still in school:
Write…wherever, whenever
Blogging is a great way to hone your writing skills outside of an academic setting. It doesn't matter if you have five followers or 5,000 – the content is what counts. However, if you are interested in the social media side of PR, focus on growth and make an effort to engage with other bloggers, brands, and media outlets through Twitter and Instagram. Call out your growth on your résumé to showcase your success.
Join an on-campus club
Whether it's diving deeper into your major and joining PRSSA or giving back through a service organization, find something that excites you and stick with it. Not only will this look great on your résumé, you'll gain experience in working with different types of people – an invaluable asset for any aspiring #PRGirl.
Become a WhatRUWearing College Ambassador
Are you a style-setter? Love fashion? Share the love on campus! The WhatRUWearing Campus Ambassador opportunity is a great way for you to network with a variety of campus organizations and gain insight on how to launch a product to a targeted demographic. You'll assist with planning events and publicizing the WhatRUWearing app and brand through social media and networking. (Interested? Email lauren@whatruwearing.net for more info!)