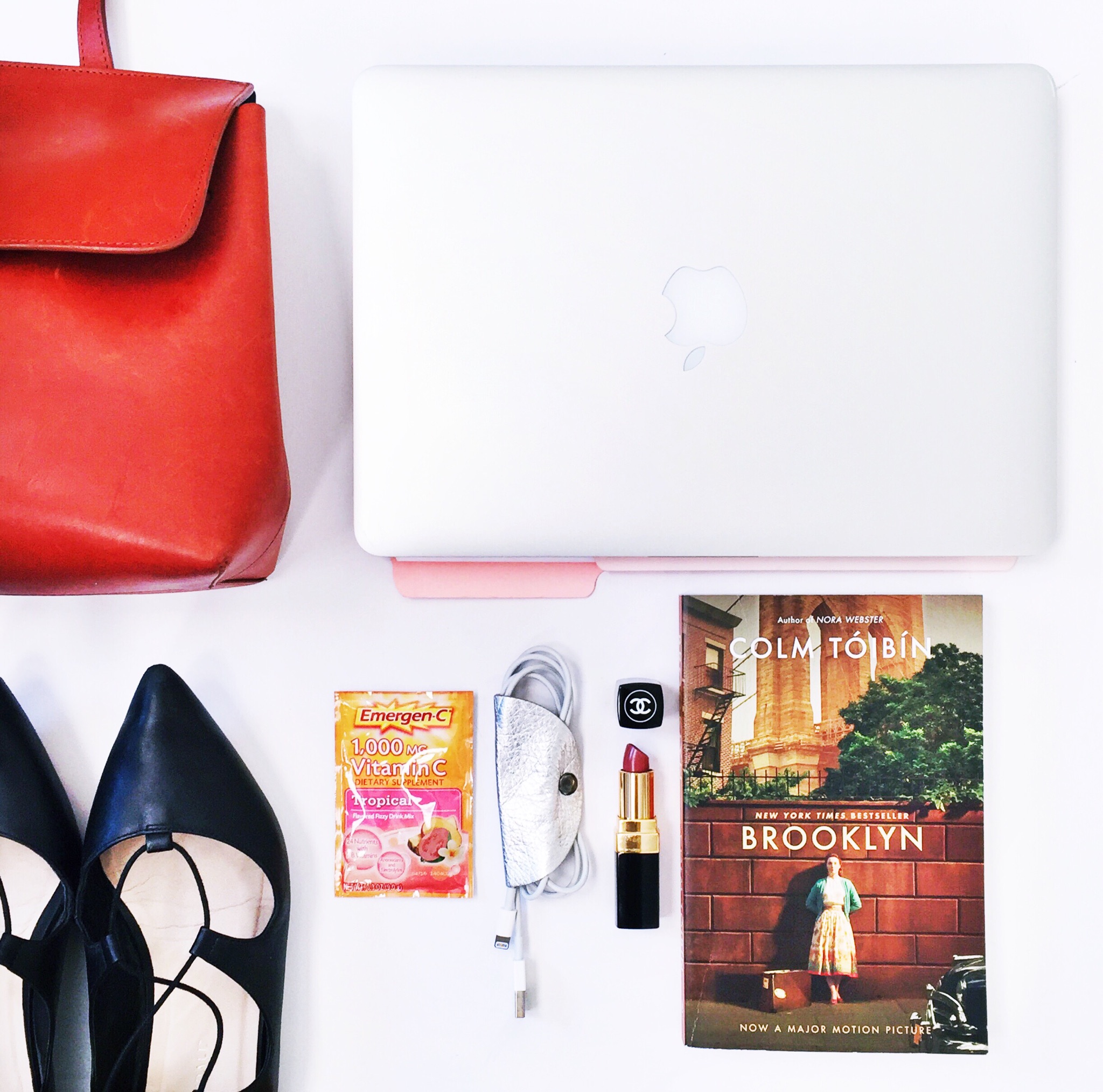 Last month I got the news that I was going to be traveling to sunny LA for an event with a client, and to say I was thrilled would be an understatement. While I was excited, I have to admit that preparing for my first business trip was a daunting experience. The key to success? Travel light and strategically. Here's a list of must-haves that will help you get through your first business trip like a pro.
Tote: You need a bag that easily fits your laptop and a file folder. A file folder is essential to hold all of your itineraries, client fact sheets, as well as a run of show for your event.
Emergen-C: Traveling can be tough on your body. Prevent yourself from catching any airborne bugs by pumping up your immune system as you travel.
Comfy Shoes: If you're a heels girl like me, make sure you always carry a pair of comfortable flats to wear as you set up/break down an event. You will thank me later!
Chargers: Technology is your most vital resource. Do not let your phone or laptop die!
Book: If you're not working as you fly, a book is a great way to relax your mind from the pre/post-event craziness.
Notebook: It's always good to have a notebook to take down notes or key learnings from the event while they are still fresh in your mind.
Lipstick: I'm a firm believer that lipstick can pull you together quicker than coffee. Make sure you always have a go-to shade in your bag. Mine is Mademoiselle by Chanel.
What do you always store in your travel bag?