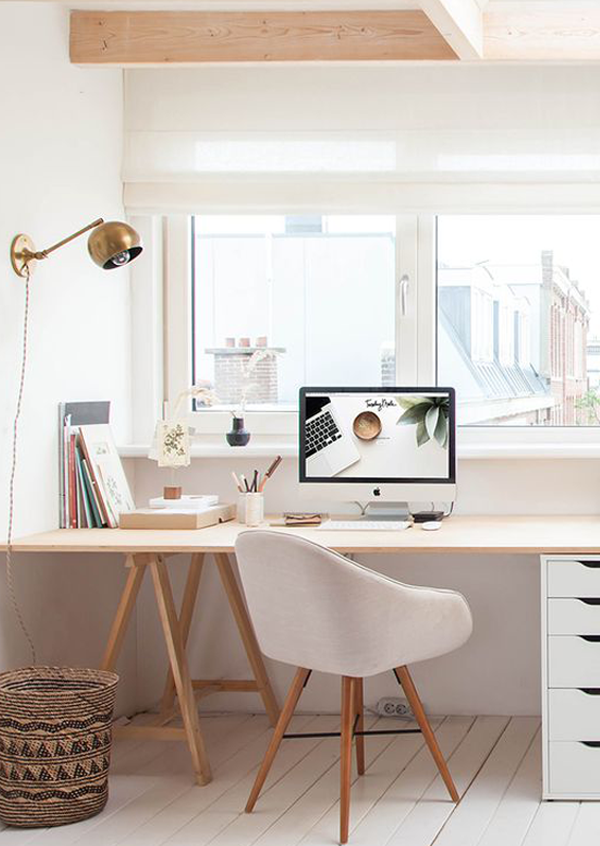 Image via: @avenue.design.studio
Do you feel like everyone these days is pushing you to watch their favorite show, buy their favorite brands, and even use their ways to stay organized? Don't panic! Everyone is different, from the different Netflix favorites to different work styles, there isn't a right or wrong! Work techniques are as unique as personalities and it's best to find out what works personally for you, not your neighbor.
The working world is ever changing and simple to do lists won't cut it anymore. Here are five ways to stay organized, productive and focused so you can keep your hustle on at work!
FocusList
The app for the multi-tasking woman who needs more than the basic to-do list! While a simple pad and paper might work for grocery store trips, it's not necessarily the most efficient way to plan out your work week. Writing out your deliverables is null without including how long the project will take and when it is due. FocusList divides your tasks out by time and encourages you to follow the "Pomodoro Techniques" by working in 25-minute sessions with mini breaks in between. This strategy allows you to be more productive and keeps your mind fresh!
Trello
Do you spend hours on Pinterest perusing inspiration? Then you'll love Trello! Trello is a collaboration tool that organizes all of your projects and tasks into visually appealing, easy-to-use boards. Similar to creating Pinterest boards, Trello has category "boards" and gives you the ability to task team members assignments, known as "cards", and use collaboration chats for sharing ideas. Automatic notifications ensure the whole team is always kept in the loop on the status of a project.
Slack
The best way to keep in communication with your team! Slack is the modern solution AIM messenger and file-sharing (without your embarrassing screen name from the early 2000's). Slack is great for team members communicating in different locations and sharing multiple files throughout the work week. This app allows you to create a new group with different team members for each project you are working on. Great for working on the go and keeping your team in the loop.
Want more work advice? DM us on Instagram and share what topics you'd like us to blog about!