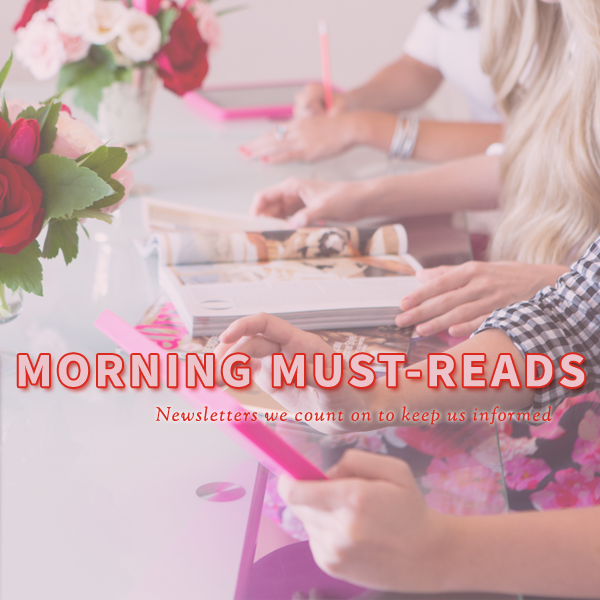 For me, my morning is not complete without a large cup of coffee and a few minutes to browse headlines and catch up on any major political, fashion or entertainment news. These are my go-to newsletters that kick off my morning.
The Everygirl
The Everygirl is a resource for living a healthy, meaningful, and fashionable life. It is filled with articles on my favorites topics including travel, fashion, and of course food. I always browse their city guides for inspiration on where to book my next trip.
A Cup of Jo
This witty lifestyle blog has been a longtime favorite of mine. Joanna Goddards's approach to relationships, and life in general, is refreshing and insightful.
Who What Wear
Who What Wear is a staple in the Skirt office and is referenced on a daily basis. Their elevated content is the perfect combination of fashion news, how-tos, and celebrity style guides. It's almost impossible to not end up shopping on the site at least once a day!