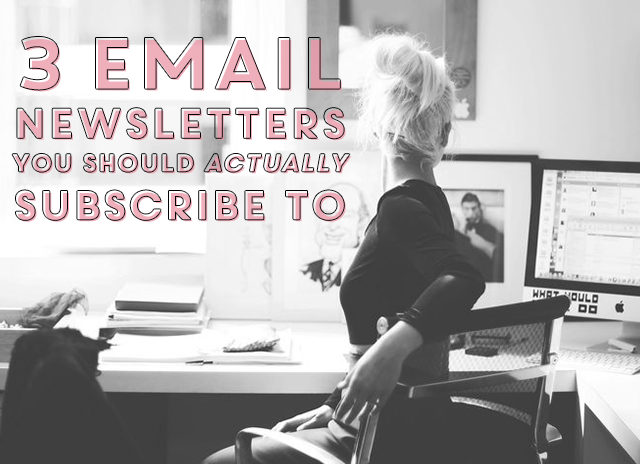 With the variety of news coming to us every day, it's nice to take a minute and read the headlines that we can connect with. Whether you're looking for top news with sassy headlines or a brief breakdown on social media trends, we're suggesting our top four favorite email newsletters you want in your inbox.
The Skimm
The Skimm is an email newsletter that condenses all the technical details of the day's news and couples it with a witty tone so that you can simply "skim" for what you're interested in. Instead of a newsletter that could be filled with dense material, The Skimm women transform your morning new to a much more interesting and relatable read with the additions of Mean Girls quotes, pop culture references, and hashtags. What could be better?
Media Bistro and Social Times
Media Bistro and Social Times are excellent resources for getting the latest on all things social media, advertising, and public relations. From videos to infographics to event postings, you won't fall short on how to stay on top of your social media game.
The Lunch Read
Why not make good use of your lunch break and sign up to get curated content? The Lunch Read combines entertainment news, essentials and thought-provoking articles throughout the week for seriously good de-brief.
What are your favorite email newsletters?