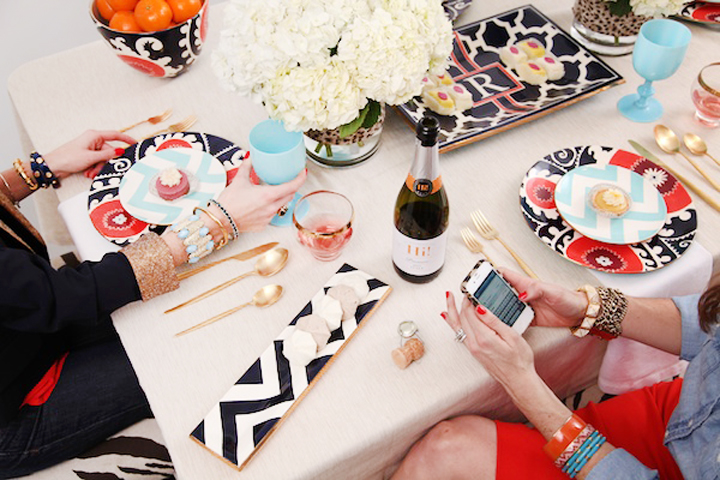 Take your time. Instead of snoozing through several alarms and rushing out the door at the last possible second, give yourself an extra 15 minutes to check Instagram, watch this hilarious YouTube video, or make your iced coffee at home.
Create a morning playlist. Regardless of how you get to work, an energizing soundtrack is essential. We have a few suggestions here. (Note: Every playlist is better with Beyoncé).
Tackle big projects first. After you've checked your email and taken care of any time-sensitive tasks, get started on the most daunting item on your to-do list. It's easy to convince yourself to go for smaller projects first, but trust us, you'll feel much better crossing one major thing off your list by lunch time.
Refresh at your desk. Coffee is great but nothing beats a glass of ice cold H2O. Keep a water bottle (we like these by BKR) at the office and start sipping ASAP.  Accessorize it with lemon or cucumber slices.
Smile! No, seriously – this is one cliché we can't argue with. Starting the day with a smile and a positive attitude will inspire you (and everyone around you) to make the most of your day.
What's your morning routine?