A PR pro is connected, organized and most importantly, informed. These are the iPhone apps I swear by to keep me on top of what's new and what's next.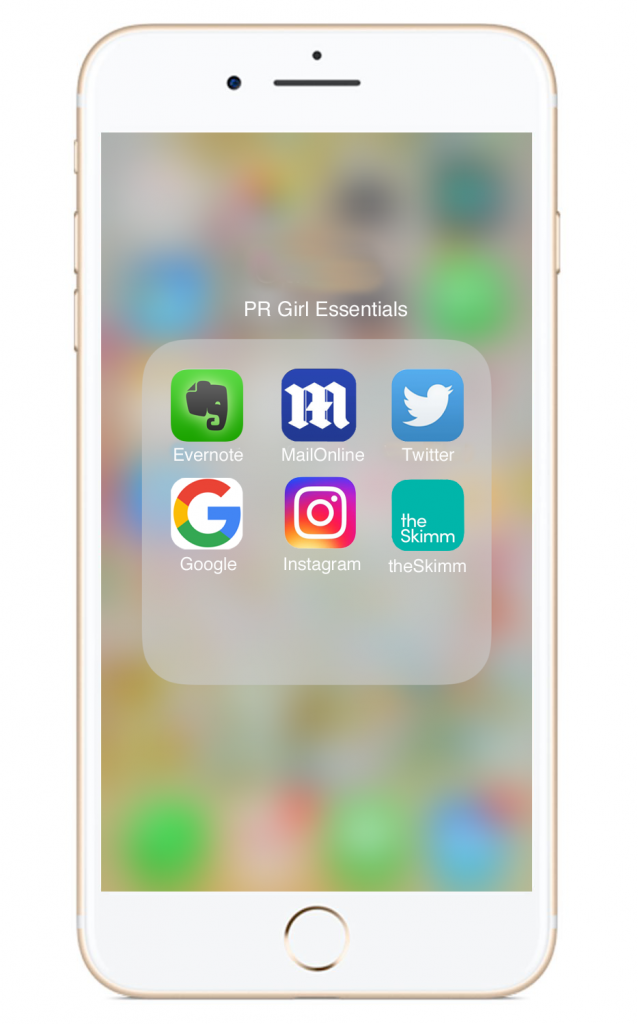 Evernote: If you are a big list person like I am, Evernote is for you. You can put all your notes, voice recordings, text messages, photos and more into one place. You can also sync it to multiple devices so you can access all the notes you write on your computer on the go via your phone.
MailOnline: The Daily Mail is the best outlet to stay up to date on the latest celebrity news and Hollywood happenings. They always have the best coverage of award shows and events which is great for trend pitching for any fashion or beauty clients.
Twitter: Here's a tip I always lend to those just starting out in public relations field: Creating a professional Twitter account is a must! The app is a great vehicle to monitor the news and follow and interact with key reporters and outlets to see what topics they are covering or interested in. It is also a helpful tip to use Twitter as a portfolio to tweet and retweet media coverage you secured for your clients! And if you are ever having a rough day, you can lighten things up by scrolling through some of Chrissy Teigen's latest hilarious antics.
Google News/Google Alerts: It's important to always be the first to know when an article runs mentioning your client, especially when a reporter does not give you a specific published date for an article. Google alerts are the best way to catch news. I always set google alerts for my clients, their competitors, and other key industry words I want to track.
Instagram: A big part of our scope of work as PR pros is connecting our clients with influential bloggers to partner with on campaigns and collaborations. Bloggers are a huge asset when it comes to building brand recognition and social buzz and the best place to find influencers that fit with your client's offering is Instagram.
theSkimm: Many people know about The Daily Skimm, the free daily newsletter delivered to your inbox each AM, but theSkimm app is their newest venture that I can't get enough of. Each weekday, you get the news you need to know to start your day with witty and engaging copy that makes the news simple and easy to digest. It also provides audio versions so you can listen to it while getting ready or on your morning commute. It has calendar integration and updates your Apple calendar to make sure you never miss important events in politics, sports or entertainment.
What apps do you find handy?