Lately, my workload has been largely focused on planning fun spring events for clients. While it might be one of my favorite parts of the job, I have definitely learned a few tips and tricks resulting from unexpected event mishaps along the way. Here's my go-to list to ensure that the event goes smoothly and is one for the books!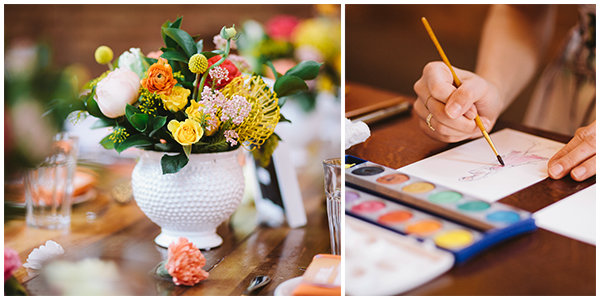 Provide Options
When presenting event elements to the client, whether it be the venue for the party or the template for the invite, providing a few different options with varying pricing and aesthetic is key. That way they can choose their favorite, and you didn't put all of your eggs in one basket!
Add Excitement
This may seem obvious, but one thing that I think sets Skirt apart from the rest is our creativity and knack for adding unforgettable on-site elements at the events that we plan. My personal favorite was the fashion illustrator that attended last month's Hush Puppies' blogger brunch; she provided custom illustrations for each guest. They were an awesome, custom takeaway that sparked post-event buzz and social engagement!
Create a Checklist
There are so many details that go into an event. From coordinating florals to making sure there is a vegetarian option served on menu, the list sometimes seems endless. I always make a handwritten checklist, sorted by week, of things that I need to accomplish for the event. It ensures that I'm covering all of my bases throughout the planning process!
Be Mindful of the Brand
Half the battle when event planning is keeping the brand or client's voice top of mind when coordinating each element. This can also be the fun part, as it challenges you to be creative and tell the brand's story in a new and interesting way. No matter the client, it's so important to make sure that guests at the event have a feel for the brand and leave wanting to learn more!
What do you like to experience at an event?