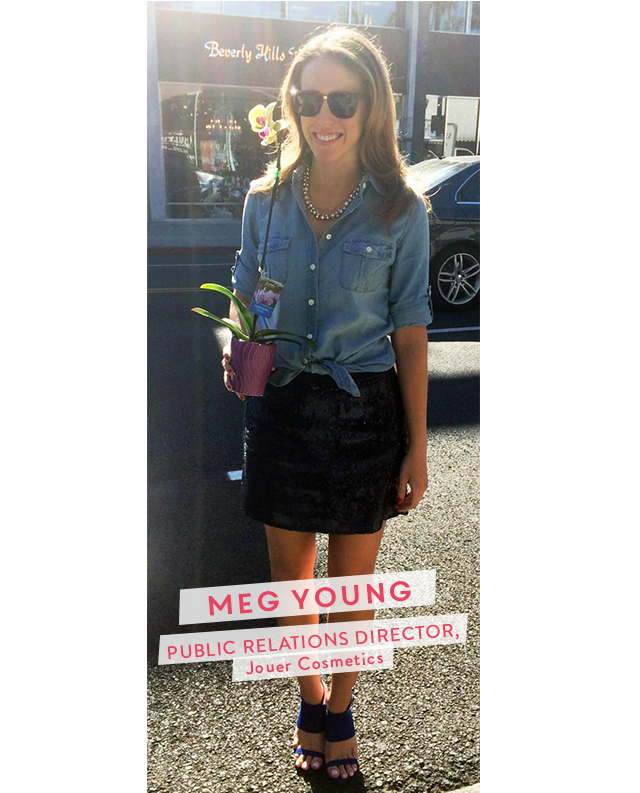 Skirt the rules: To avoid the rules without breaking them.
To do things in a new, creative way. We like the sound of that.
Each month, we catch up with women who manage to balance
coveted careers with daily life, all while looking fabulous.
Tell us how you styled your skirt!
This J. Crew navy sequin skirt is one of the most coveted pieces in my wardrobe.  I bought it years ago for a NYE party, but now I like to wear it more casually.  To make it "work appropriate," I paired it with a J. Crew chambray blouse (tied at the waist), a vintage necklace and strappy electric blue stilettos from Zara. Sunglasses are Retro Super Future. Orchid, care of a friend. ;)
Describe a typical—and ideal—afternoon.
I live one block from the beach in Santa Monica.  As a native New Yorker (born and raised), I can't be anywhere but outdoors with the glorious weather we have nearly year-round.   A typical afternoon includes a jog on the sand or hike in Malibu, riding beach cruisers to brunch with friends (where we dine al fresco, of course), and/or a visit to the Palisades farmers' market.  All very cliché California I suppose, but it's heaven to me!
Best piece of advice you've ever been given:
Have goals, but don't overlook where you are at the moment. Be thankful for every opportunity, learn from every experience and respect every relationship.
A foolproof beauty trick that you're willing to share:
One of the best tricks I've learned was from makeup pro, Troy Jensen, who always uses highlighter on his celeb clients.  Until I met Troy, I never wore highlighter.  It seemed like an unnecessary extra step and I wasn't quite sure how to even apply it (I admit that for a beauty publicist, I'm not the most savvy when it comes to doing my own makeup).   Troy showed me how wearing highlighter (the right way) can bring an instant glow to your complexion.  Apply to top of the cheekbones, down the center of the nose, the upper bow of the lip and the inner corner of the eyes.  Blend and voilà! An instant, natural glow.
The best part of your job:
Meeting and working with amazing people from iconic celebrity makeup artists and hair stylists, to brilliant beauty editors and inspiring brand founders, like Jouer's Christina Zilber. The beauty industry is full of so much talent and creativity and it's a blessing to be a part of that community!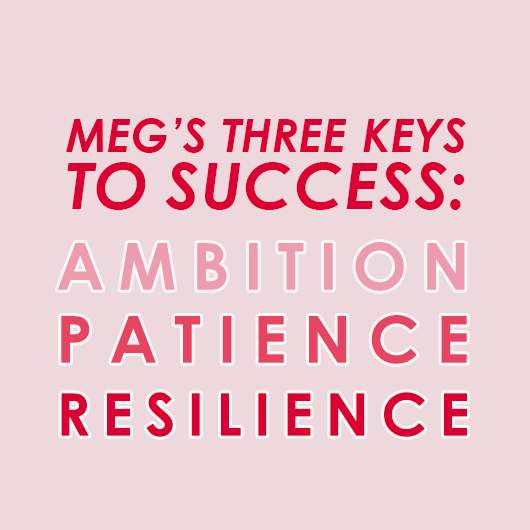 Follow Jouer Cosmetics on Twitter, Instagram, Pinterest, and Facebook!