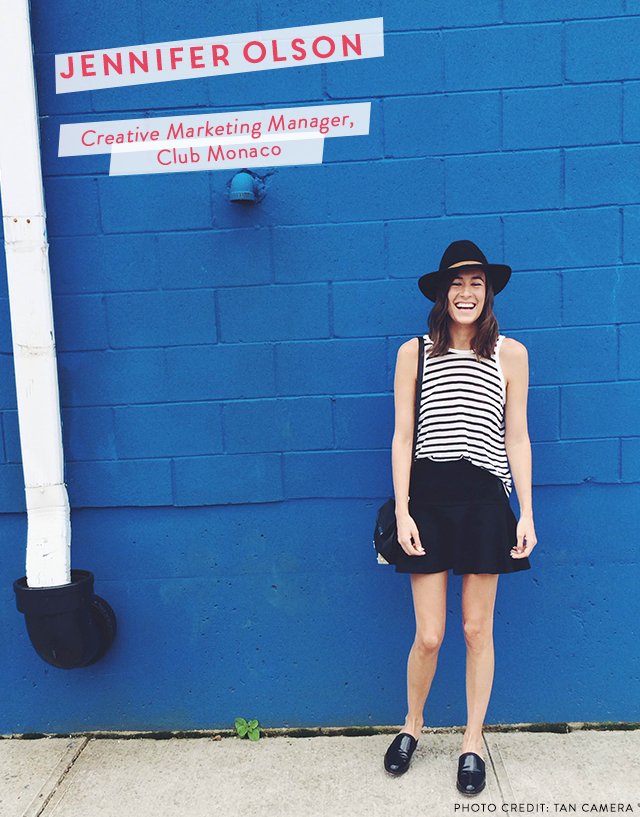 Skirt the rules: To avoid the rules without breaking them.
To do things in a new, creative way. We like the sound of that.
Each month, we catch up with women who manage to balance
coveted careers with daily life, all while looking fabulous.
Tell us how you styled your skirt!
I'm a tomboy at heart, but there's something about a skirt that brings out my inner girl. I love a skirt that's fitted around the waist with a little bit of flare. My favorite happens to be from Club Monaco – navy with leather pocket detailing. I paired it with an Alexander Wang tank, mules from Zara, and a hat (also from Club Monaco).
Describe a typical—and ideal—afternoon.
A typical afternoon in NYC involves tooling around on my bike, getting into trouble with my girlfriends, or heading upstate to do a bit of hiking. Since living in the city for five years, it's been fun to escape by taking the train upstate to explore life beyond Manhattan. I've been going to the Catskills a lot, camping along the Appalachian Trail or renting a cool cabin on VRBO.
Best piece of advice you've ever been given:
One of piece of advice that has always stuck with me came from my grandfather, Reno Rossini. He always told me to explore life outside your comfort zone. I wasn't aware of the impact these words had on me until I realized I based most of my larger life decisions on them. I studied abroad in Prague (a city I knew nothing about), moved from the Midwest to New York City right out of college, and tend to travel as much as I can. I think it's important to realize how big this world is, and that putting yourself out there can only lead to new thoughts, views, and experiences. Home will always be there; get out and explore!
A foolproof beauty trick that you're willing to share:
My beauty regimen is pretty simple. Laura Mercier tinted moisturizer and mascara are my daily go-to choices. Recently, I tried tinting my eyebrows darker and loved it! I never knew this small trick could give my look such a bold update.
In your eyes, the three keys to success are:
Work hard, play hard, don't settle.
The best part of your job:
I'm lucky enough to travel a lot for photo shoots, and love getting to meet super creative people along the way. Working with big fashion photographers is an experience in itself – seeing a renowned artist at work is fascinating and inspiring. Aside from the photographer, the teams behind him/her are always just as brilliant. I've formed amazing relationships with people that I now consider good friends and even better mentors.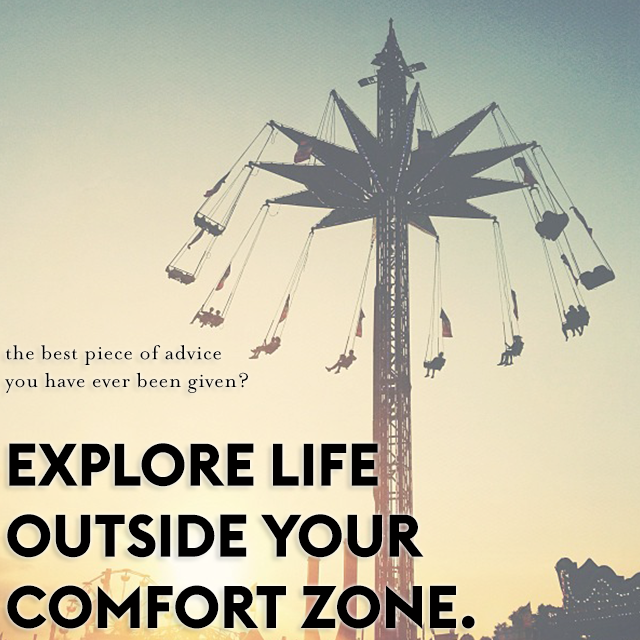 Follow Jennifer on Instagram – she posts amazing, eye-catching photos we adore (including the background image above!)
Photo credit: Tan Camera