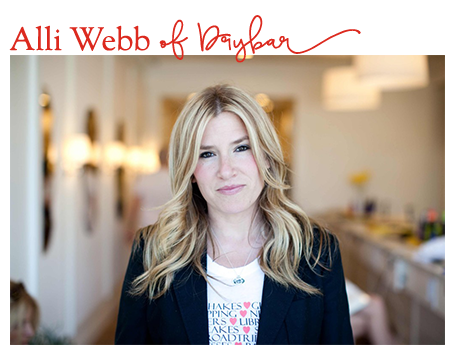 I've always been obsessed with innovative ideas and entrepreneurial spirt. Along the way, I learned that many entrepreneurs are successful after finding a solution within their current industry. Alli Webb of Drybar is a perfect example of this. Starting out as stylist and stay-at-home mom, she has made a multimillion-dollar business out of just blowouts. Here is why she is the ultimate girl boss:

She found her niche: Alli discovered a need women had for simply having their hair styled (and not cut).  She decided to own this and made them affordable and accessible for everyone.
It started as a family affair: She leaned on her marketing expert brother to start the business and used her ad executive husband to develop the creative assets. She was also able to acknowledge when the business grew too big for her and hired a CEO to run the company.
She expanded wisely: Alli recognized the room for expansion beyond the salons. Since opening, Drybar now has its own line of tools, liquid products, and even a book!