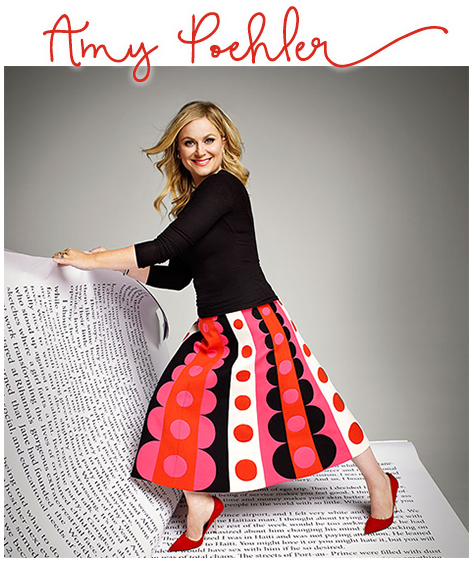 I have been a fan of Amy Poehler since her early days on "Saturday Night Live," always admiring her wit and unique sense of humor. Since then, my appreciation for her talent and motivation has grown even more. She is my favorite girl boss because her work ethic and passion has led her to be a best-selling author, successful working mother, television genius, and advocate for girls around the country. Below are a few additional reasons that Amy is the ultimate lady boss.
She never gives up: For those of you that read her book, "Yes Please," you know how hard Amy worked before she was "discovered." Being a woman in comedy can't be easy, but even through the criticism and tough auditions, she continued to keep her goals as a top priority.
She embraces girl power: I've been loving her online project, Amy's Smart Girls, a website for women of all ages to come together for career tips, humorous anecdotes, and profiles on other "Smart Girls" around the country. The site emphasizes intelligence and imagination over "fitting in" – a mantra that Amy clearly lives by and one of the reasons she's so successful.
She has a *smart* sense of humor: Obviously, I had to touch on her sense of humor, as it's a key factor to Amy's success and can often be an added bonus in the work force. Amy is the perfect example of how a smart sense of humor can benefit others, while advancing your career.