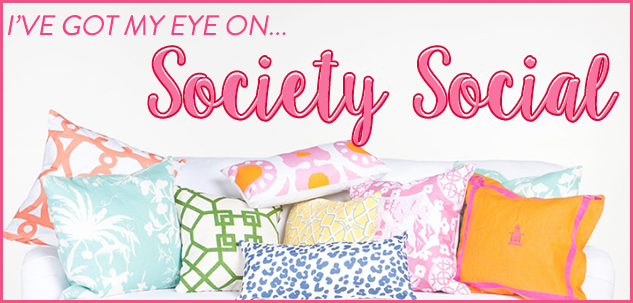 I wish I could remember how I first stumbled upon Society Social, a modern furniture and design haven. But I fell head-over-heels for the brand's bar carts. The chic lines, the modern yet somehow vintage aesthetic… sign me up. It wasn't long after my discovery that I purchased the company's Sedgewick bar cart (which I later styled and spotlighted in our blog here!). Apparently, I wasn't alone. A line of original bar carts propelled Society Social to an editorial wonder, as it started to appear in the likes of Real Simple and Daily Candy. Now, it's a design superstar. Featuring furniture (couches, chairs, and ottomans) and décor accents such as rugs, lamps, and trays, Society Social also outfits all of your entertaining needs – think cute booze totes, hostess gifts, and tabletop pieces. I love the founder Roxy's values – a family-operated business full of personal touches and a passion for all things pretty.
As Society Social says, life's a party – shouldn't your home be well-equipped to celebrate it? Get on this bandwagon, because it's going places. Enjoy the eye candy!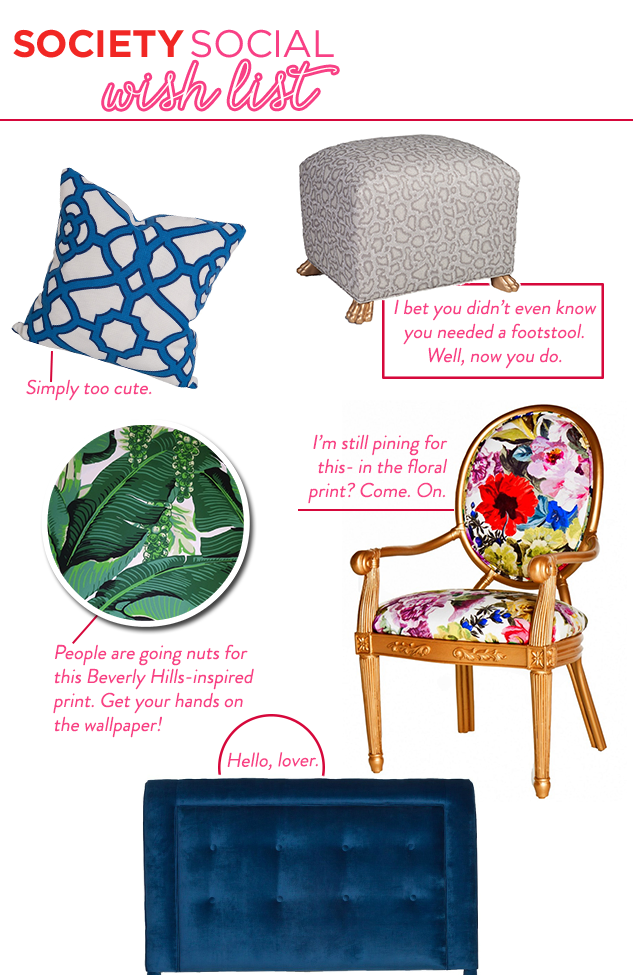 Fretwork Navy Pillow ($76) // Paloma Footstool (From $345) // Brazilliance by Dorothy Draper ($252) // The Duchess (From $395) // Parker Prince Headboard (From $795)
Who do you have your eye on?