I was filled with anticipation to open my dear friend's wedding invitation because I knew it was going to be nothing short of amazing. My expectations were blown away… but I shouldn't be surprised because both the bride and her mom have impeccable taste. Inslee, a fashion illustrator, helped create a stunning wedding invitation, along with the save-the-dates.
After browsing more of Inslee's website and blog, I became obsessed. Makes me wish I had some sort of artistic talent… sigh. Inslee founded her brand and website while studying at Washington & Lee University in 2006. She works with pen and ink, mixed with watercolor and sumi ink, on paper. Her work ranges from illustrated prints, yearly calendars, branding for companies, and stationery. Her art is right up my alley – whimsical and feminine!
Here are just a few creations that I have my eye on: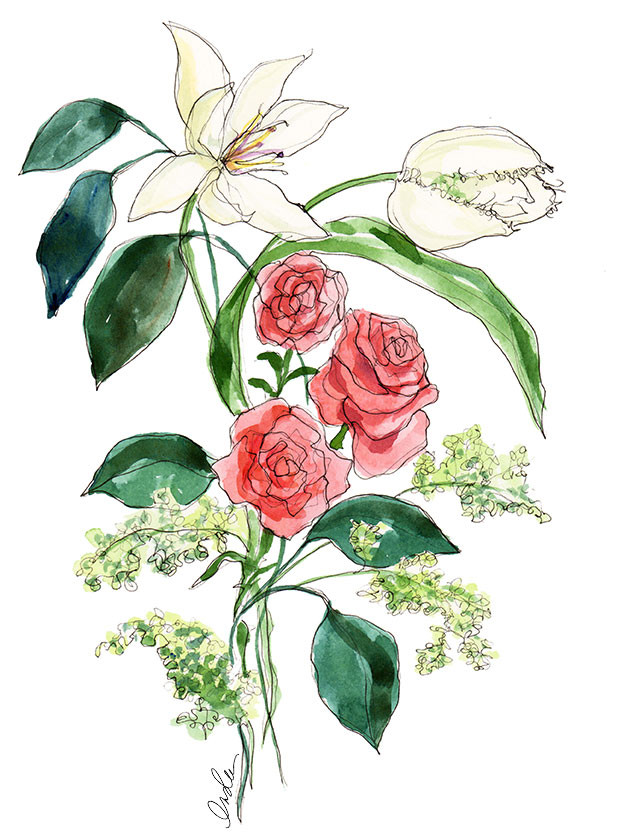 Botanicals used for wedding invitation.
This is such a beautifully captured moment. Love the details on the dress and flowers!

Reminds me of when I used to take dance and how it would be perfect in my old room.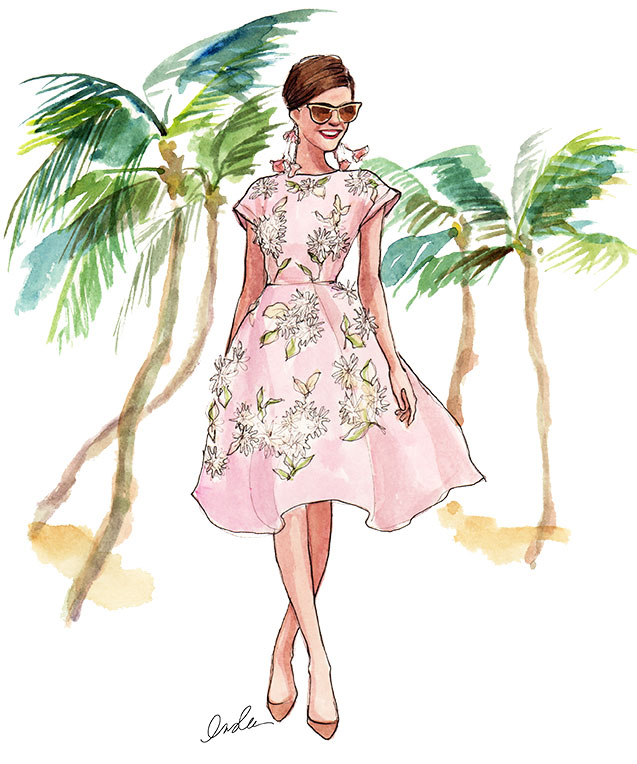 Love the printed dress and scenery… so fitting for an office desk.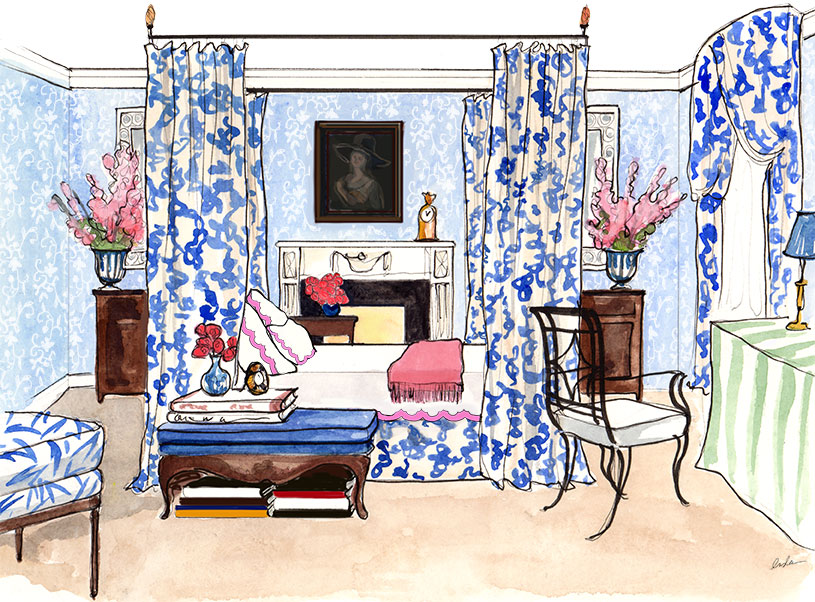 A creation she did for the webpage of Leontine Linens. Can I just crawl into that bed?
Do you have a favorite artist?