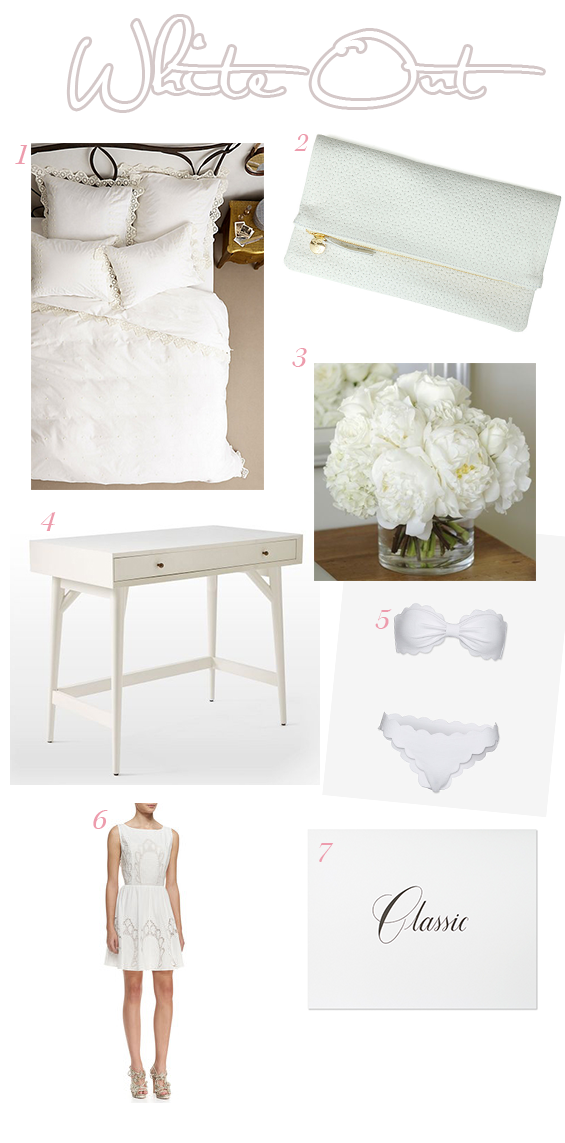 We love discovering new trends and rely on our favorite blogs and magazines to keep us in the know. When we find a look we love, we tend to embrace it in lots of different ways – through clothing, accessories, home décor, and beyond. In today's "Trend Watch" feature, see how Lauren plans to incorporate crisp whites into her life.
Now, I know saying white is a trend for summer is like saying knits are in for fall…but hear me out. After the fashionable set spent seasons embracing J. Crew and Kate Spade's kaleidoscope of bright, bold colors, I'm really sensing a return to a more stark, clean and simplistic palette. And what's sharper than an all-white look? As I plan to move into a new space and de-clutter my wardrobe and life, I'll be reaching for the ultimate in refreshing neutrals – white.
What trend are you toying with these days?