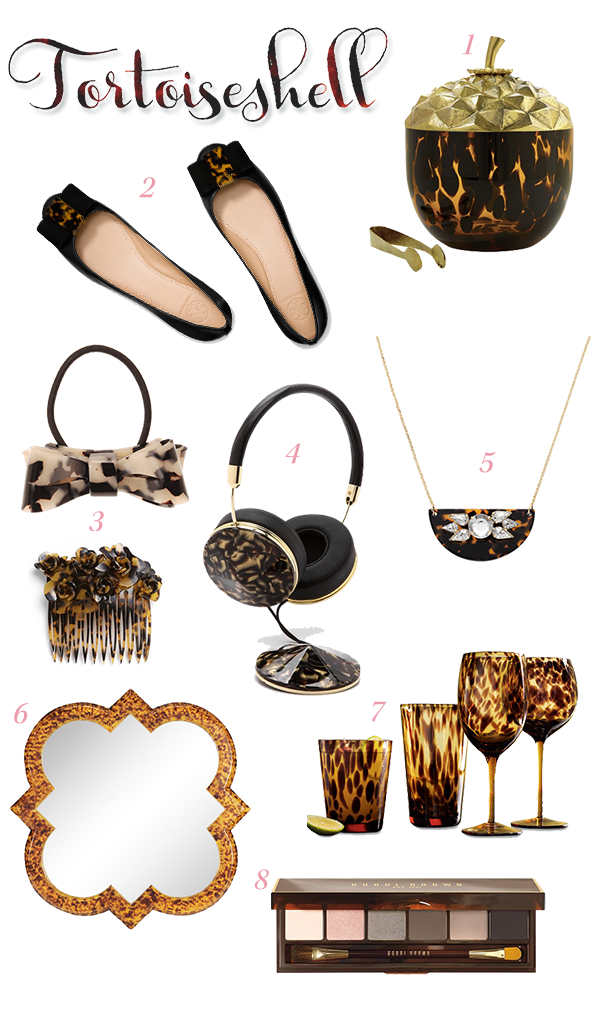 We love discovering new trends and rely on our favorite blogs and magazines to keep us in the know. When we find a look we love, we tend to embrace it in lots of different ways – through clothing, accessories, home décor, and beyond. In today's "Trend Watch" feature, see how Casey incorporates tortoiseshell into her life.
My affinity for tortoiseshell accents began when I was a pre-teen and my cousin Kenny started her own belt business. After perusing her impressive inventory of preppy ribbons, I selected a pink and green whale print, accented with a tortoiseshell buckle. While the print was a bit much for everyday wear, the buckle was the perfect neutral; and thus began my love affair with all things tortoiseshell.
In addition to the Insta-famous spoons from NYC's Happy Bones, here are a few two-tone items I'm coveting these days.
What trend have you always loved?