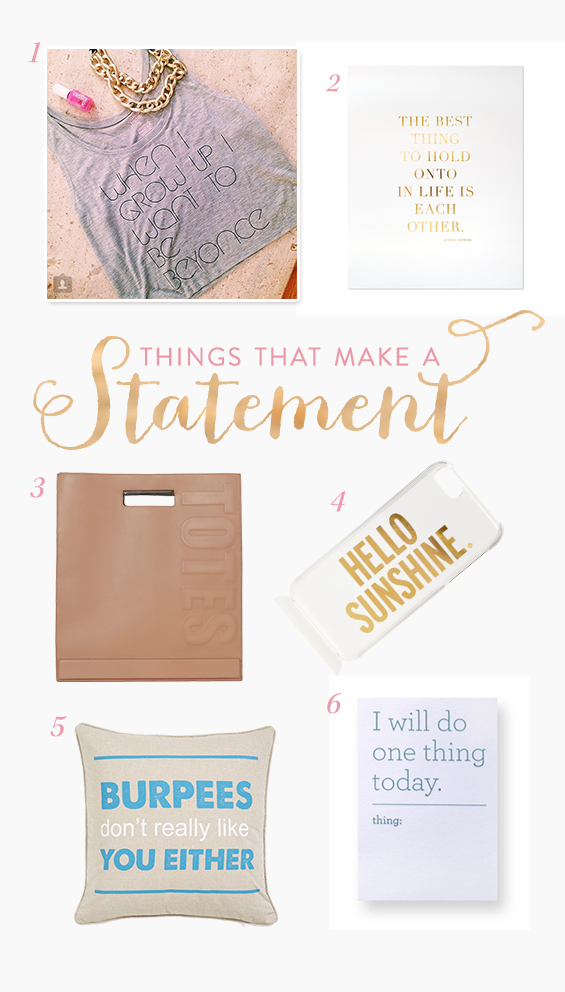 We love discovering new trends and rely on our favorite blogs and magazines to keep us in the know. When we find a look we love, we tend to embrace it in lots of different ways – through clothing, accessories, home décor, and beyond. In today's "Trend Watch" feature, see how Katelyn incorporates fun phrases into her home, office and wardrobe.
As a previous journalism major, writer, and self-proclaimed wordsmith, it's safe to say I love words. There's something about the perfect phrase that can really capture a feeling, moment, or a memory. Which explains why I'm ga-ga over the trend of truly statement-making pieces – and I'm not just talking about a bold color or a wacky texture. I'm embracing designers' way with words on clothing, clutches, coasters – you name it. Now is the time to find something that simply says it all.
Would love to hear your favorite graphic products!