We don't know about you, but we just plain love Emma, the mastermind behind TresAwesome.com. So we asked her to round up her favorite skirts at New York Fashion Week for the Work That Skirt readers! 
Emma Writes:
My street style fashion blog is based here in Chicago, and while I love documenting all the fresh, unique style here in the city, it's always a treat to pack up and head to the street style frenzy that is New York Fashion Week. This season there were so many amazing looks both on and off the runway, but I was on a special mission to capture women who were really "Working that Skirt." So without further ado, I bring you the raddest skirts of New York Fashion Week.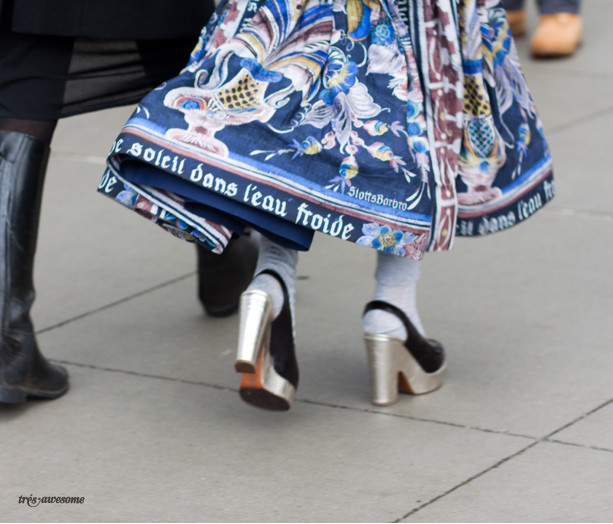 I am in love with this ornate floral peasant skirt. My favorite part is the french writing around the bottom. So cool.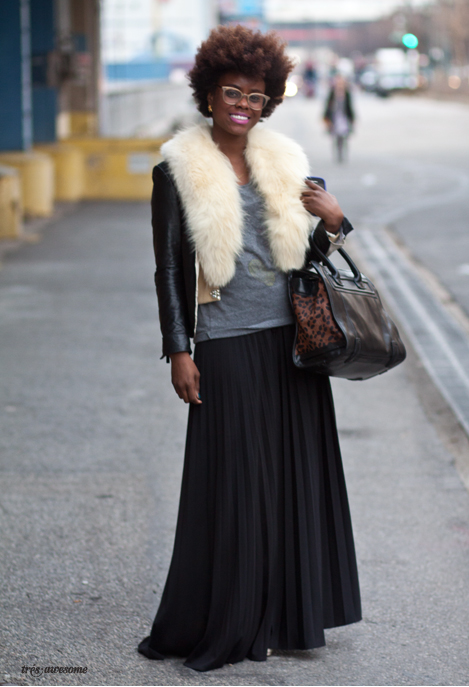 A floor-dusting black flowy skirt is a sure way to create a dramatic silhouette any day.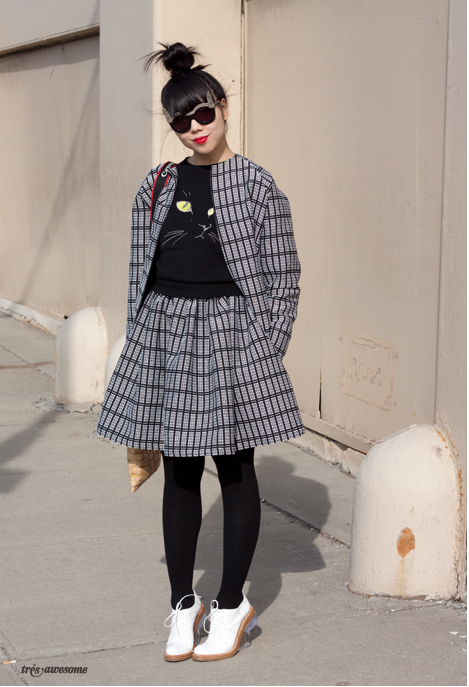 It's Susie Bubble from the popular blog Style Bubble. She's wearing super cool Karen Walker sunglasses and a matching skirt and jacket from Top Shop.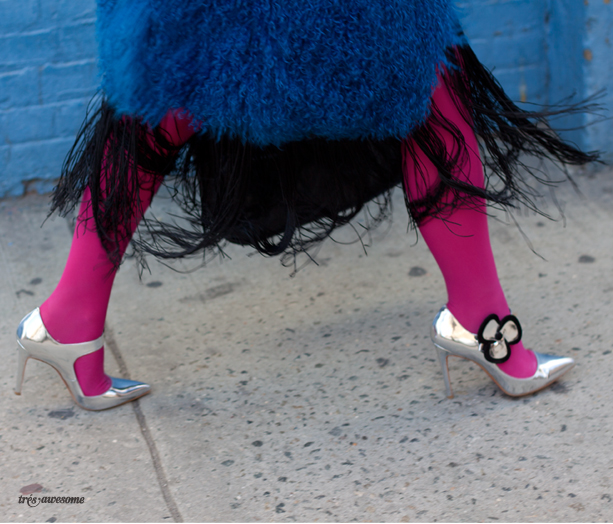 There's a lot going on here. Miraculously, it's working.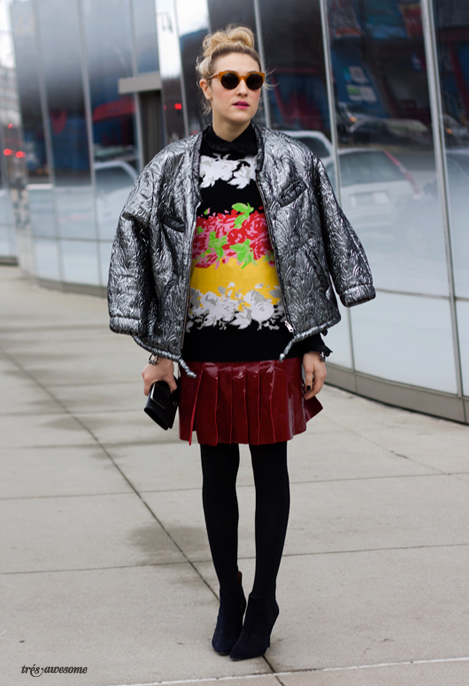 DJ Mia Morretti outside of the Prabal Gurung Show. Love this pleated red leather number.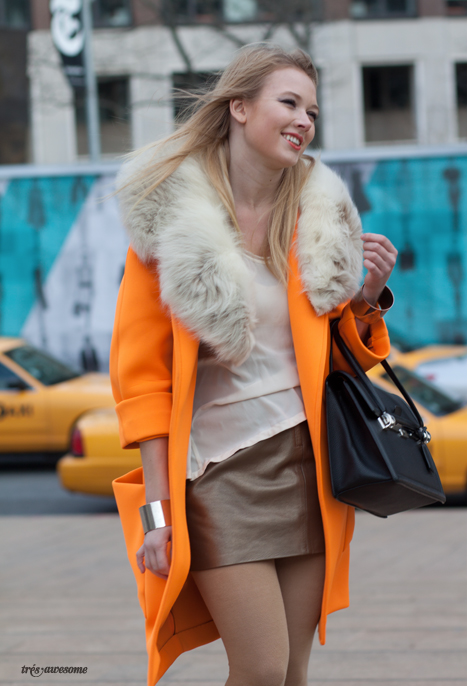 Fur, bright orange and a gold leather skirt. What more could you possibly ask for?