It's hard to take in all that New York Fashion Week has to offer, but the team at Skirt PR had to try! Here, we each chose the one outfit we loved most from the more than a dozen Fall/Winter 2012 shows. What was your favorite?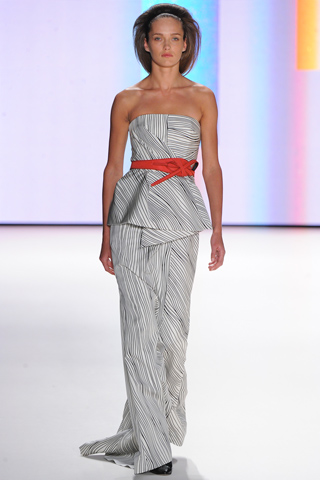 Adrienne: It's pretty hard for Carolina Herrera to do any wrong in my eyes and this outfit is a great example.  Everything she creates is ladylike and feminine with amazing attention to detail and beautiful color palettes.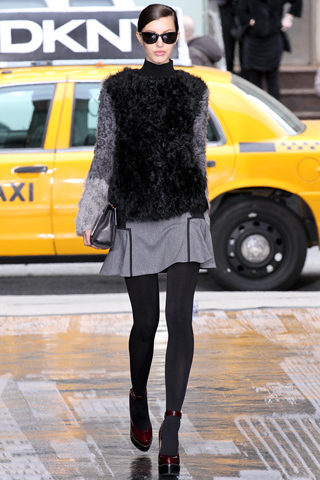 Lauren: This look from DKNY is strong and feminine at the same time.  I love the layered nature of the outfit and the texture of the amazingly chic coat.  And, the adorable flared skirt and sky-high red shoes satisfy the eternal girly-girl within me (a must for any look to truly capture my heart!).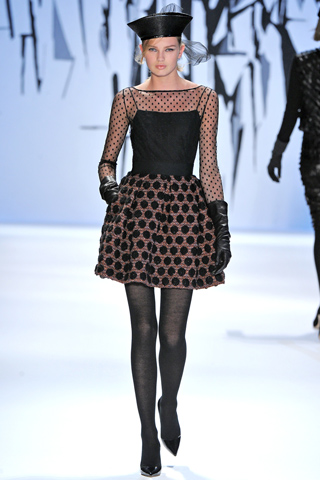 Katelyn: I love this Milly dress because it's the perfect update to a LBD! Vintage feel, great silhouette, and spot-on styling with the gloves.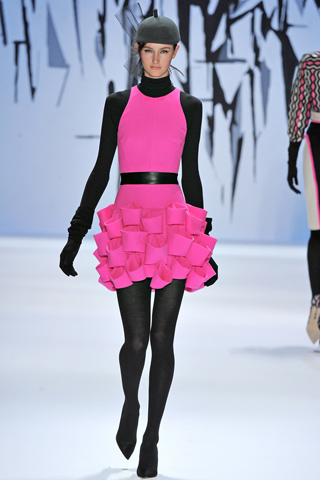 Caryn:  I love this Milly dress because of its unique texture.  I hope they pick it up at Cake Plate Boutique, even though I probably won't purchase it in bright pink!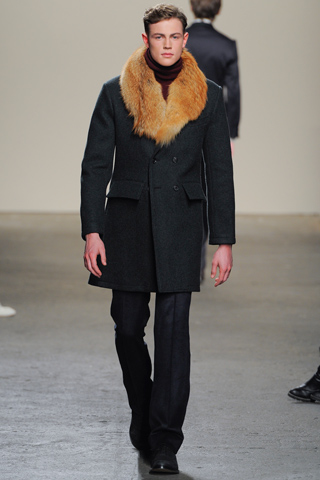 Aaron: The cold weather is so much easier to deal with if you have a Billy Reid statement coat like this.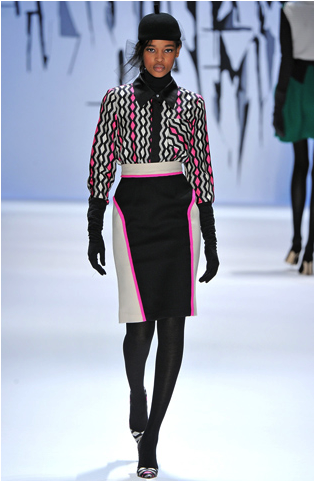 Lindsay: While I love the ornate, avant-garde looks of designers like Proenza Schouler, Anna Sui and Marchesa, this Milly look is one of my favorites – it's one that will translate well off the runway, and it's at a price point within reach that I can semi-afford.  The hot pink piping makes for a stunning contrast, and the design looks like it would be super flattering on almost anyone.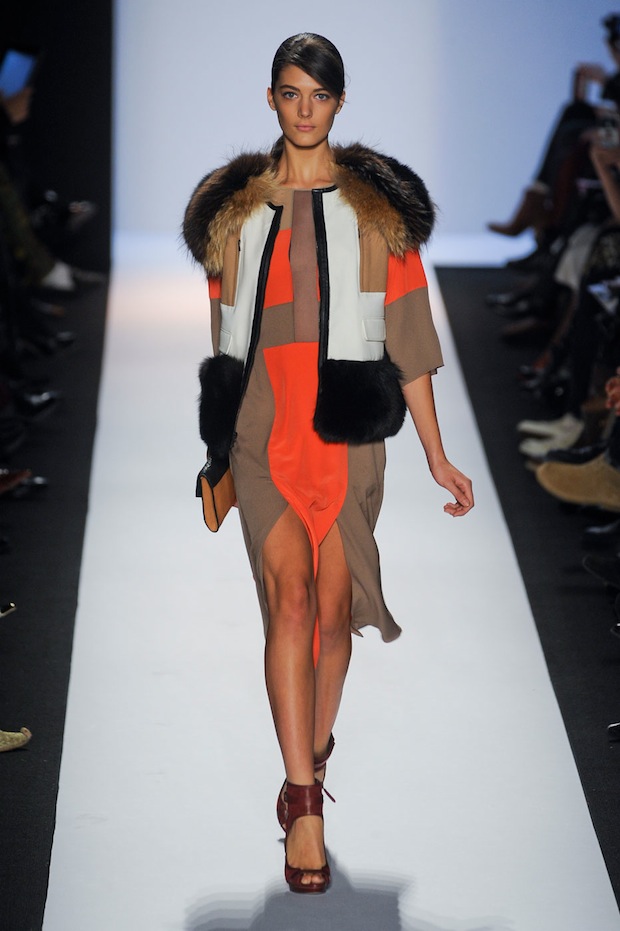 Katie: I love a pop of fur in any outfit and this BCBG look combines it perfectly – I'm obsessed with the color blocking and punch of this year's Pantone color – tangerine!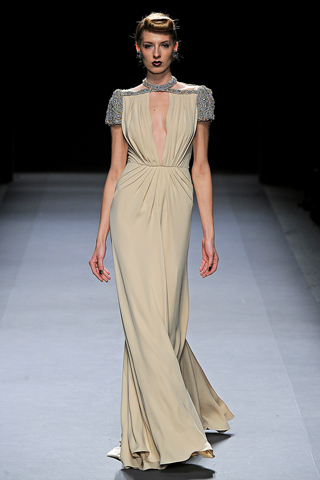 Christine: I've been obsessed with Jenny Packham ever since I saw the 'Willow' wedding dress from her S/S 2012 collection. She makes some of the most gorgeous evening and bridal gowns, and this one is no exception.
Claire: Oscar De La Renta has a way of somehow crafting garments that are ultra-refined but still totally appealing to the younger crowds. I'm obsessed with this outfit- I love how it's decorated within an inch of its life with little baubles but also 60's in a way, with the fur vest and wild shoes. I want to wear it with a bouffant and cat eyes.
photos from style.com and vogue