My friend Dove is just destined to live a life of greatness, basically. 
We met at the University of Arizona where we led the student body in spirited chants and participated in various red, white and blue promotions, tailgates and other Athletic Association shenanigans through the spirit honorary "Arizona Allegiance".  Since then, we have danced on a stage with Kelly Clarkson, attended fun events and appeared on a billboard together, among other friend-ey things.
Dove is alarmingly charming, for one, and always piles on those spunky, so-adorable-they-aren't-even-possible ksny accessories. She's also totally and completely in-the-know about essentially any retail event, seasonal item or limited edition anything that was ever distributed anywhere. Suspiciously, she manages to be very knowledgeable in the world of retail without at all veering into superficial or shallow territory. She's a multi-faceted vegetarian who is into women's rights and supporting local charities.
Recently, her absurdly entertaining personality, impeccable taste and personable qualities have propelled her to new career heights, as she landed a position with Kate Spade New York as a Regional Merchandiser. Her job consists of jetsetting across the west coast to different Kate Spade retailers, helping them jazz up their displays and leading employee pep-talks, among other things. She truly takes the Kate Spade mantra, "Live Colorfully", to heart.  Oh, and did I mention her name is DOVE? It just keeps getting better.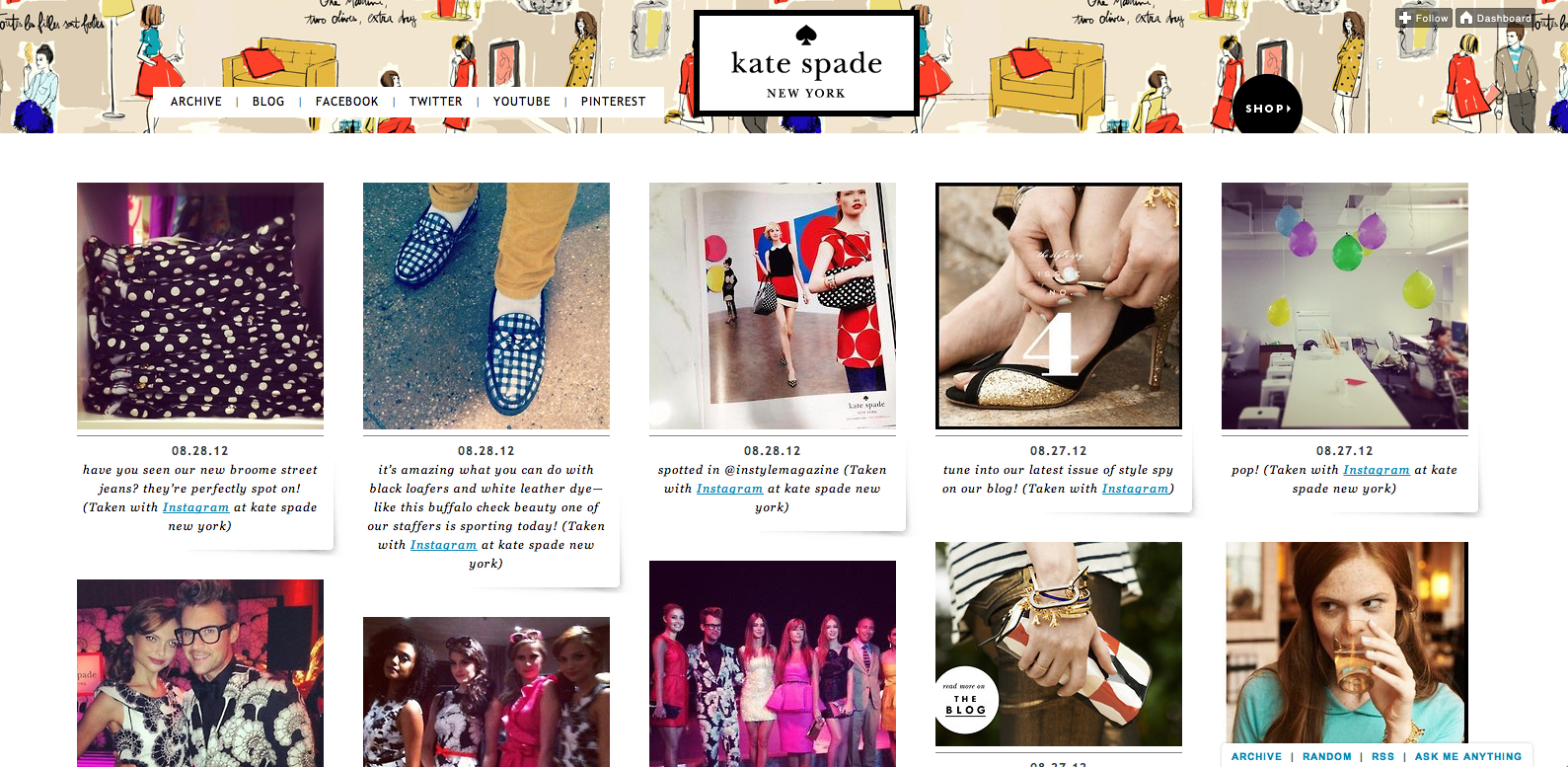 Kate Spade's Tumblr Page is essentially a glimpse into the life of Dove Mittelman.
Here is a little Q&A with Dove about her merchandising career that I oh-so-professionally conducted over Facebook chat. 
Tell us about your fantastic career at Kate Spade – what is your average week like?
Highlights include traveling to our wholesale accounts on the west coast (including Hawaii!), Texas, and NYC, hosting product knowledge seminars, merchandising our newest product, and getting the stores excited about ksny are the main points… I also spend a lot of time doing expenses, which isn't as exciting.
How did you land such a fantastico job?
Talk about being in the right place at the right time! I had been part time in the ksny store in Scottsdale for almost three years, spending all my money but couldn't quit because I had to buy more things… this job popped up online and the rest is history.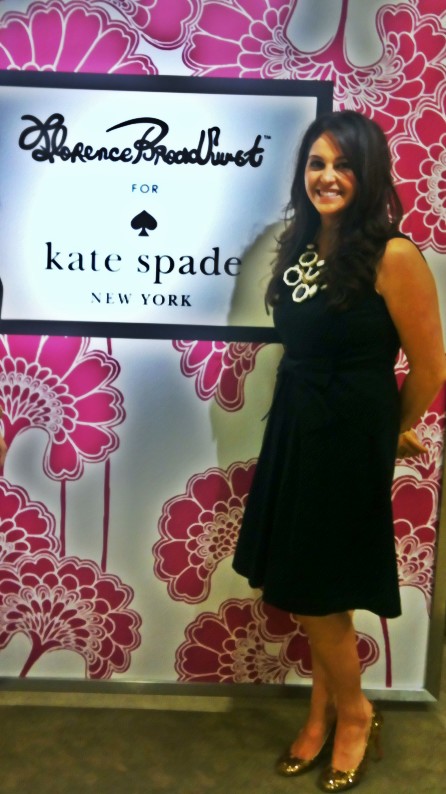 Don't think a Kate Spade-ier photo exists.
What are your fave Kate Spade goodies this fall?
This was ksny's year of pattern, so I'm loving everything that we're going with the Florence Broadhurst prints. Everything is ksny exclusive and the patterns for October and December are my favorites, but you have to wait to see… :) Follow @katespadeny on Instagram for sneek peeks into the showrooms!
What are your most-loved Kate Spade items?
My wicker elephant purse (EBay it! she will change your life), ALL of my statement necklaces and bangles – our jewelry is the best! Also, my gold sequin heels and my dove bag. Buy one!
What are your favorite parts of your job?
I LOVE the travel! Visiting the different markets and learning about the west coast customer is so interesting. My obsession with the ksny lifestyle is worse than a bad case of poison ivy, so getting to sell the dream is what I live for!
Plus, all my dreams came true when I got a bag named after me…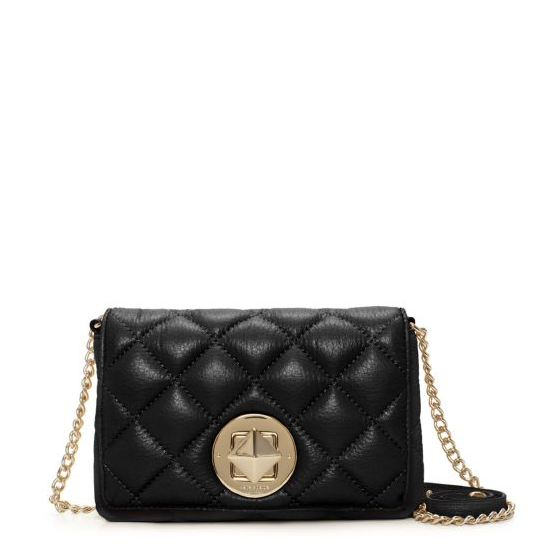 Kate Spade New York's Gold Coast Dove
What are a few items you suggest all lovable gals should have this fall?
Every girl needs a ksny iPhone case, anything with a peter pan collar, and some sparkly high heels!
Tell us a little about your education and upbringing.
I grew up in Tempe, AZ, went to college in Tucson, AZ (go cats!) and graduated with a degree in communications and a minor in women's studies and classics.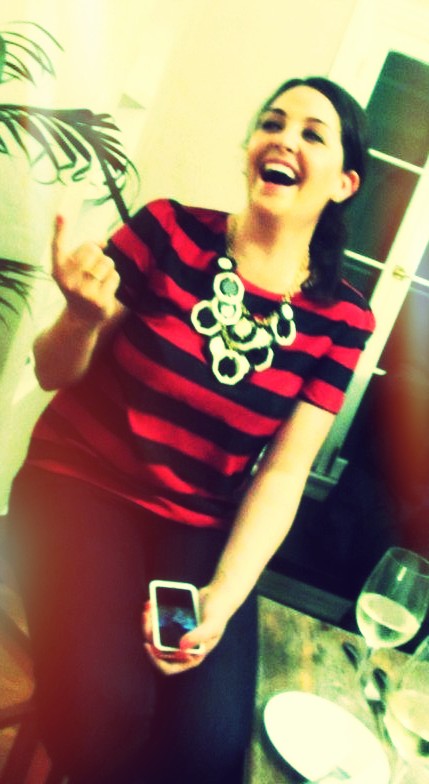 She is just so fun.
You work from home, when you are home. What's on your desk?
Vintage postcards from the melrose trading post, old ksny ads, stamps for my snail mail and a french bulldog calendar.
What's on your playlist?
Beyonce, Black Carl and Bruno Mars.
Give us an uplifting, happy Kate Spade quote.
How can you even choose just one?! Cheers!