Fall is upon us yet again – my second fall living in Chicago to be exact! After enduring my first four seasons living in the Windy City, it's safe to say I've discovered a whole new meaning for the phrase "fashion meets function".  As I embark on yet another round of cool temperatures and crisp air, there's one essential caveat that I'm reminding myself of for seasons to come: when it comes to the weather during transition seasons, the only thing guaranteed is that, well, there is no guarantee.
But I must not forget, autumn has actually always been my favorite time of year (with all the hype of Chicago summers, I'll admit I got a little sidetracked!). So, no need to harp on the negative – instead, I plan on embracing the cooler climate by warming up my wardrobe with some fabulous items that will help me conquer anything that comes my way! Let's just say I consider a few pieces on my wish list (especially the splurges) to serve as much-deserved rewards for bearing the wishy-washy weather. And would it be a stretch to say that these items might even get me excited to bundle up again? After all, there's nothing some good old-fashioned retail therapy can't counteract!
Here are my five must-have fall essentials: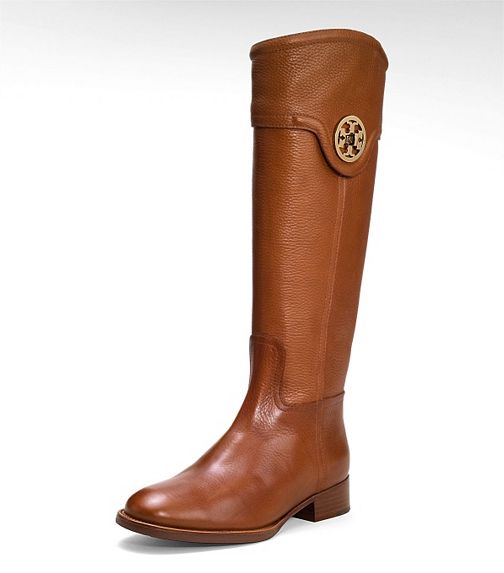 Tory Burch Selma Riding Boot in Almond
Since color blocking and bold contrasts will continue to be a huge trend this season, these Tory Burch riding boots will be the perfect complement to any outfit, no matter what colors you're working with. Fortunately, this camel shade knows few enemies on the color wheel, so these boots are practically made for experimentation! The best part about this particular style is that the slightly stacked heel offers the flexibility dressing up or down – obviously, making me quite anxious for boot season!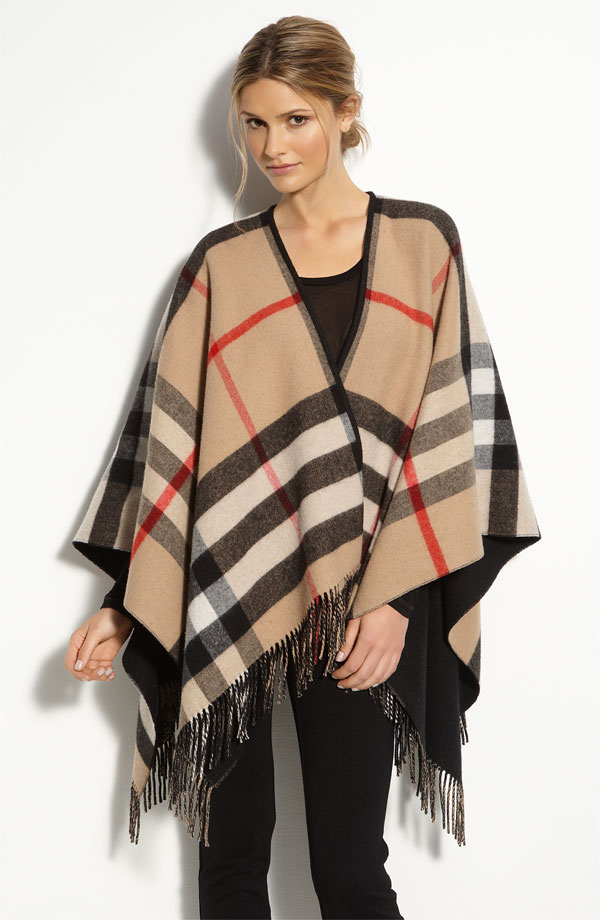 Burberry Mega Check Merino Wool & Cashmere Ruana
Some say if you want to purchase an item, sleep on it and see if you still love it the next morning. Well, this Burberry cape that has been on my wish list for about three years now, and this year, I've decided to finally give into my urge for this investment piece. It's classic, incredibly versatile, and will take me from the grocery store to a dinner date and beyond. I love how it is reversible – I can go for a bold statement with the monogram check, or easily swap to solid black for a more subtle look. If that's not enough, the extra-fine blend of merino wool and cashmere serves double duty as both a chic shawl and a toasty, warm overcoat.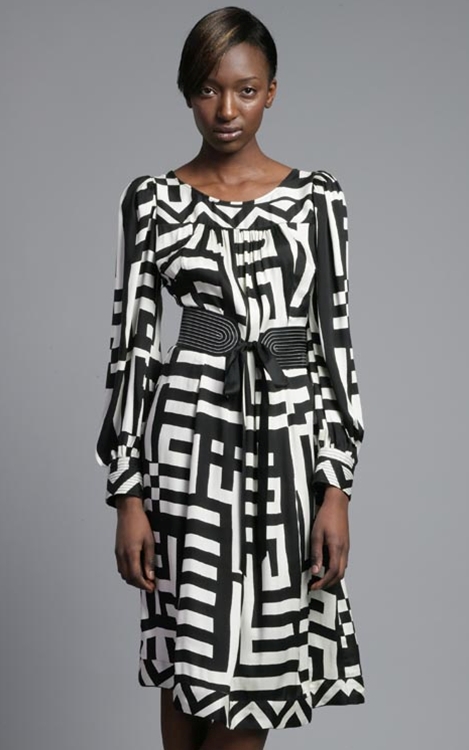 Black and White Border Print Belted Peasant Dress by Tracy Reese
I fell in love with this vibrant dress when I saw it on a Cake Plate Boutique fashion segment a few weeks ago, and I just can't get enough of it! Aside from the fabulous black and white tribal print pattern, this Tracy Reese frock is an ideal fall transition piece because it's lightweight, long sleeved, and perfect for layering. Just add some tights, boots, and a blazer, and this outfit will take you to fall, winter, and even spring!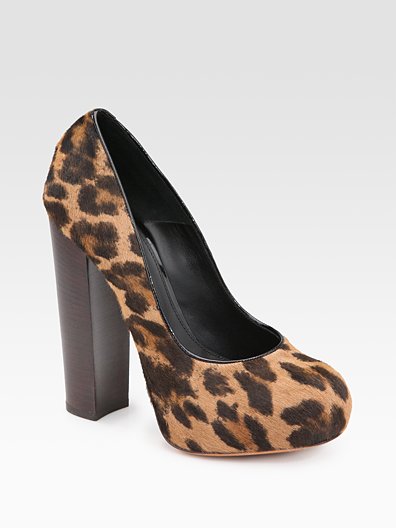 Brian Atwood Petisca Calf Hair Pumps
These ultra-high leopard print heels will be the go-to in my wardrobe this fall. A fun, animal print heel is a no-brainer if you're looking to add a playful punch to any ensemble. I usually shy away from leopard print accessories, but with such incredible quality craftsmanship, it's hard to resist. From the real calf hair to the genuine Italian leather lining, these Petisca pumps prove to be trendy, but still timeless and tasteful. I'm especially obsessed with this silhouette because the wider heel adds the perfect dose of retro-mod, which is another one of my favorite trends for the season.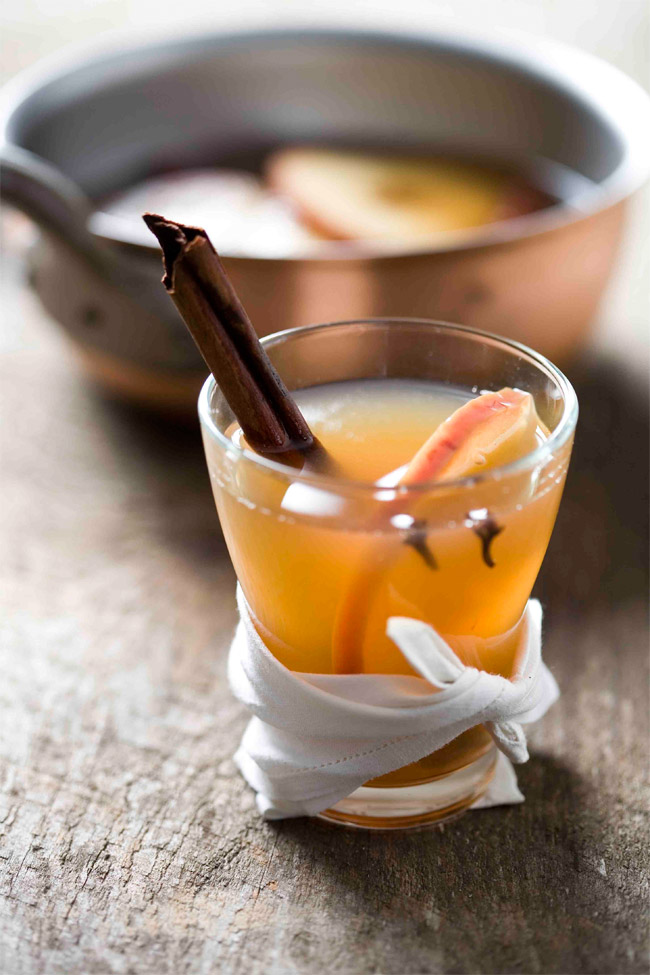 Whiskey Apple Cider
For those who can't resist all of the fall flavored coffees and treats that pop up in just about every cafe at this time of year, Whiskey Apple Cider is one of the most delicious (and underrated) fall concoctions that I highly recommend. It's like the evening edition of a pumpkin spice latte! Whipping up a large pot of whiskey apple cider has become a highly-anticipated autumn tradition for my friends and me, and it's super fun and simple to make at home. Just simmer the following ingredients in a large saucepan for about 15 minutes, and then garnish with a cinnamon stick and whipped cream!
• 3 cups apple cider
• 1/4 cup light brown sugar, packed
• 1 teaspoon ground nutmeg
• 1 teaspoon ground cinnamon
• 1 teaspoon pumpkin pie spice
• 2 teaspoons rum extract
• 4 shots bourbon whiskey
Photos: Respective Web sites. Whiskey Apple Cider photo from Erin Ever After.