"Hi, I'm Autumn." (500 Days of Summer reference). P.S, if you have not seen that movie, please do, you won't regret it. In my opinion, fall is the season for all things fashion that I adore. I'm talking about pretty layers, cozy sweaters, tall boots, short boots, scarves, knitted hats, super cute jackets, you name it! Born and raised in Chicago, I know summer is quite the relief after a rough winter. However, there is little effort in slipping on a pair of sandals, shorts and a tank. Now don't get me wrong, fashion prevails through every season, but fall fashion can't be beat.

Changing leaves, brisk air, no snow (yet!)…sounds like the weather is just right for a killer pair of boots. Pair them with the perfect dark wash skinny jeans, a fab skirt, or even a dress, (with an adorable pair of tights, of course) and you are on your way to style envy. Care for a little bit of glitz in your ankle booties? Let's face it, what girl doesn't? Look no further than these gorgeous B Brian Atwood 'Fruitera' Booties that would look totally chic with a great skirt, black pair of tights and the perfect top. Now, if you're looking for a pair in a more reasonable price range, Sam Edelman has got you covered with the Felix bootie, which I may just hunt down and purchase (they also come in leopard print!).
Now how to stay warm and trendy during the chilly months? Easy, you can pair any of your summer tops with a great jacket, cardigan or scarf. And if you ask me, scarves are the quintessential fall accessory. Every now and then I choose to sew my own little design, because who doesn't love a good DIY piece? I suggest you get on Pinterest for ideas. No time to sew? No worries, every store is flooding with scarves to suit your inner (fall) fashionista.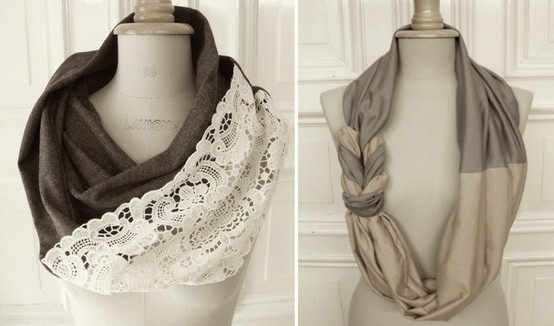 Don't fear the colder months, bust out your amazing wardrobe!
Written by Sandra Younan
Photos via Enostyle.com, Nordstrom.com, Bloomingdales.com, Pinterest