As a new mom, I've found that, like many before me, my personal style has not only taken a backseat, but also a shift in direction. When I was pregnant, our president directed me to an adorable blogger and fellow mother named Taylor Morgan, aka "Little Blonde Book." I find myself continually double-tapping her looks on Instagram as they capture the two traits I'm looking for these days: effortless minimalism and versatility.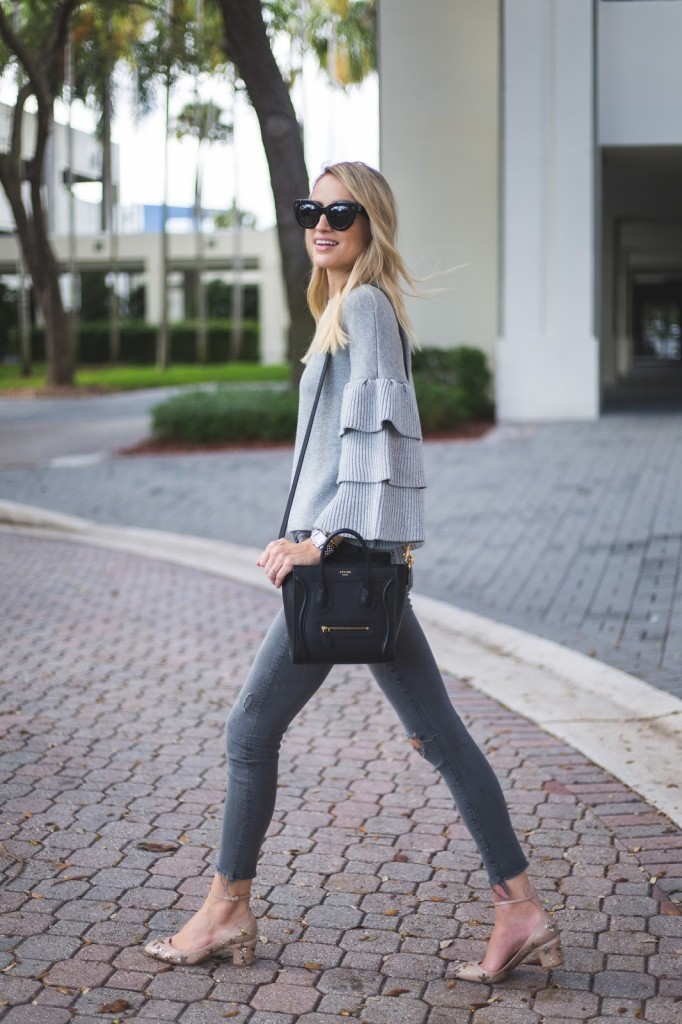 Bell sleeves are a must-have for autumn, but this look is one I could actually see myself wearing… while carting a 6-month-old and enormous diaper bag.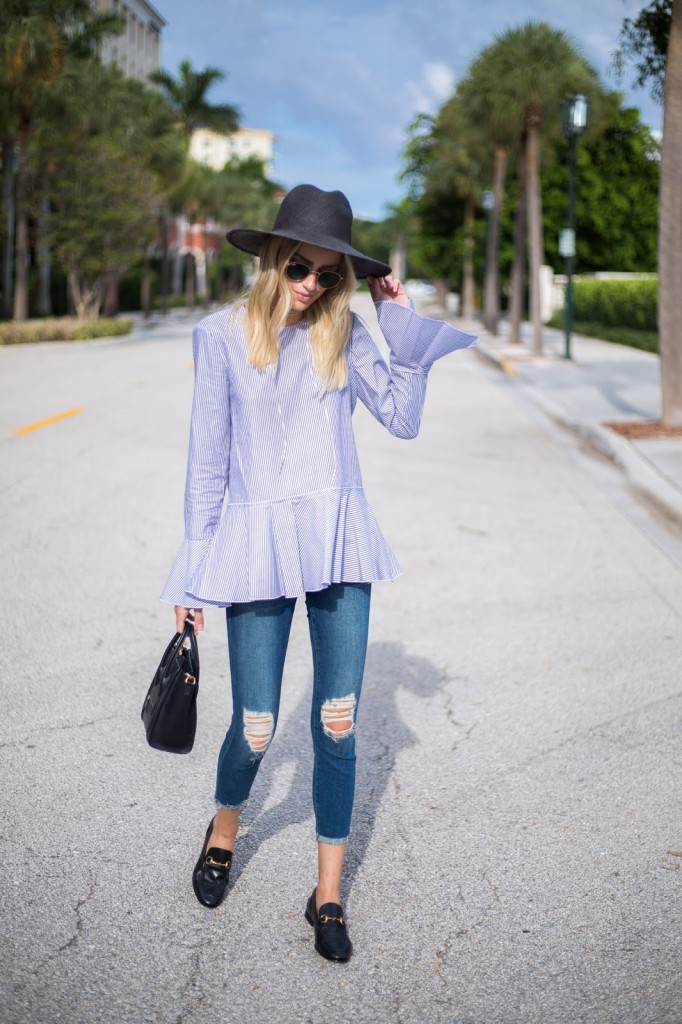 I never thought I would be a flats person, but here I am, scanning the web for pretty options that keep me low to the ground. Taylor is wearing a spin on the Gucci loafers of the season but it's this blouse that has me saying LOVE.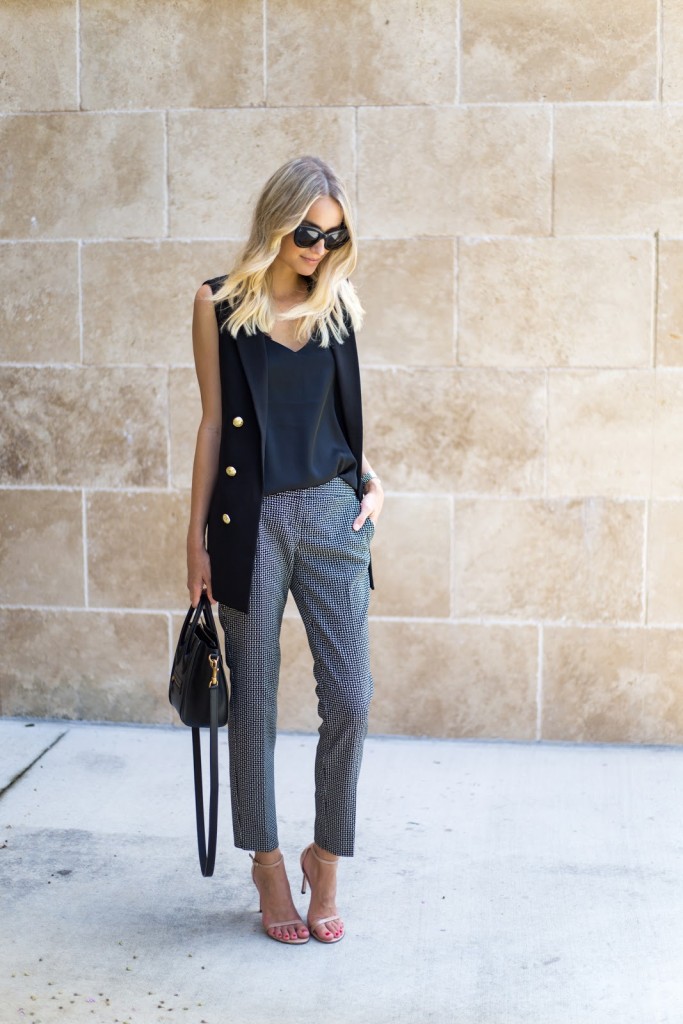 A vest. Stuart Weitzman Nudist heels. Tapered dress pant. Sign me up.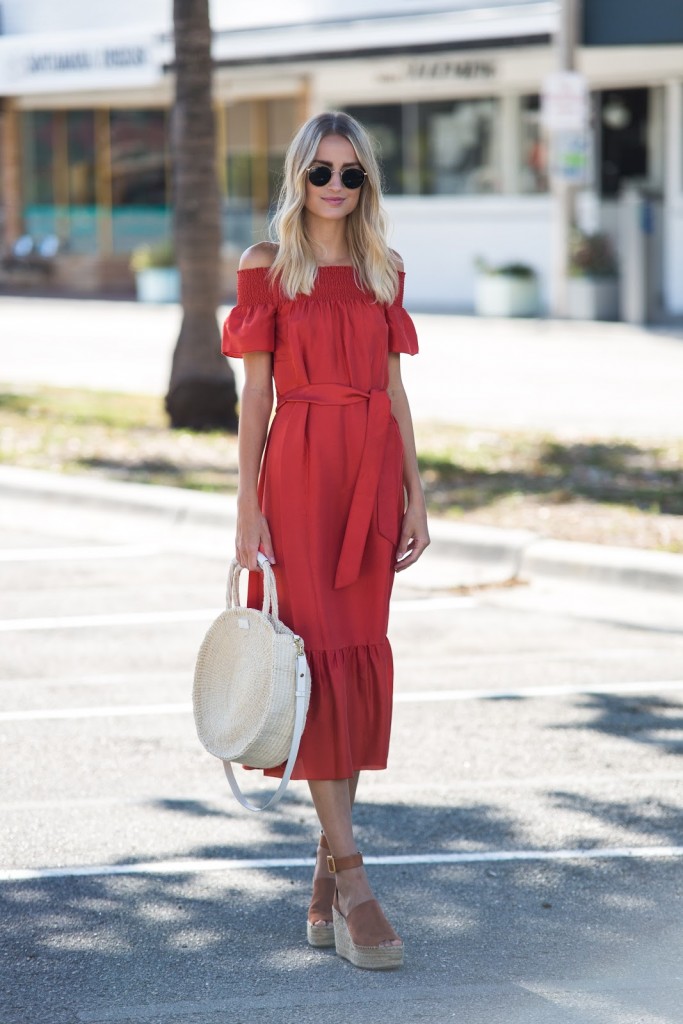 Summer may be gone, but the smooth statement this off-the-shoulder Chloe dress gives is year-round inspo in my book.
What other stylish moms should I follow?