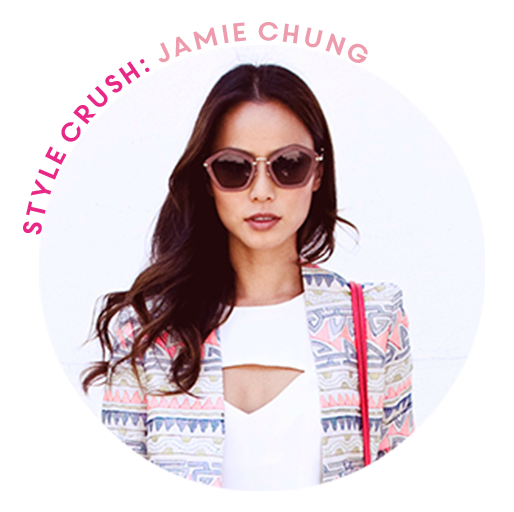 When it comes to style crushes, mine are always on celebs that dress in a way that I can actually achieve. That may seem obvious, but many times celeb style is unattainable, and wearing heels to the grocery store isn't in the cards for me.  That's why I (and Katelyn!) love actress-turned-blogger Jamie Chung's sophisticated, classic style.
Her blog, What the Chung?, provides her followers with some fabulous and totally doable outfit inspo. From a casual ensemble for brunch, to what to wear to a cocktail party or formal event, Jamie's got you covered. Needless to say, I want everything in her closet.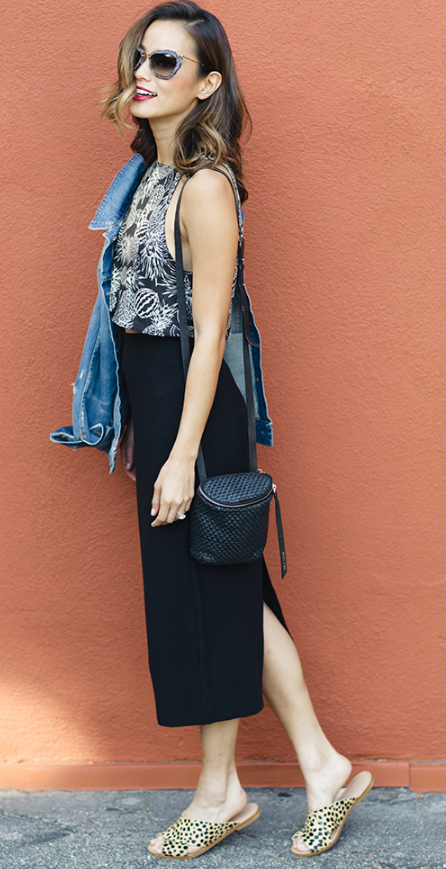 I love this look for summer weekends. I've always been a big believer in mixing in a touch of leopard to any outfit, so I love how she paired the animal-print sandals with a printed top and denim jacket.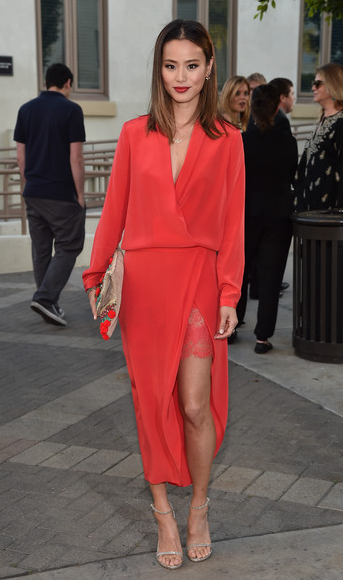 There's something about a red dress that makes such a statement, but finding the right one is hard. I love how this simple silhouette has a touch of lace, adding a romantic element to the look. Now this is a red dress I'd actually wear!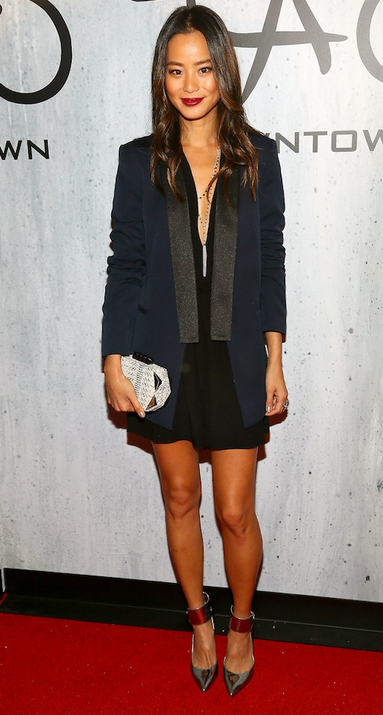 Until recently, I wasn't a huge fan of navy and black. It was actually a pet peeve. But looks like this inspired a sudden change of heart. Paired with a metallic and interesting clutch, Jamie's black and navy ensemble is beyond chic.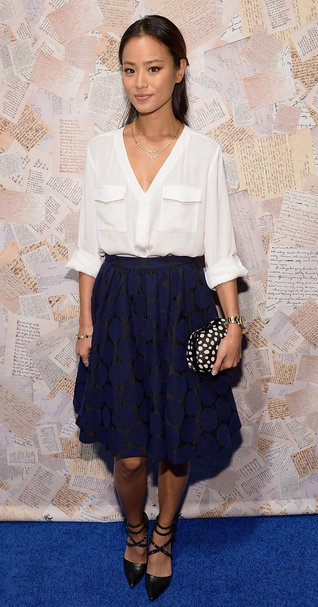 This would be my ideal office look. It's both sophisticated and polished, perfect for a client meeting or attending a media event. And those shoes…..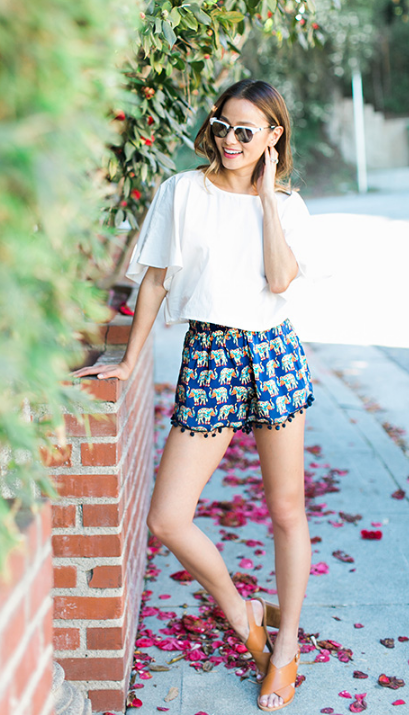 With summer in full swing, I'm currently lusting over patterned shorts and shades. I'm loving the way Jamie pairs a busy print with camel wedges and retro sunnies. I'll take one of each, please!