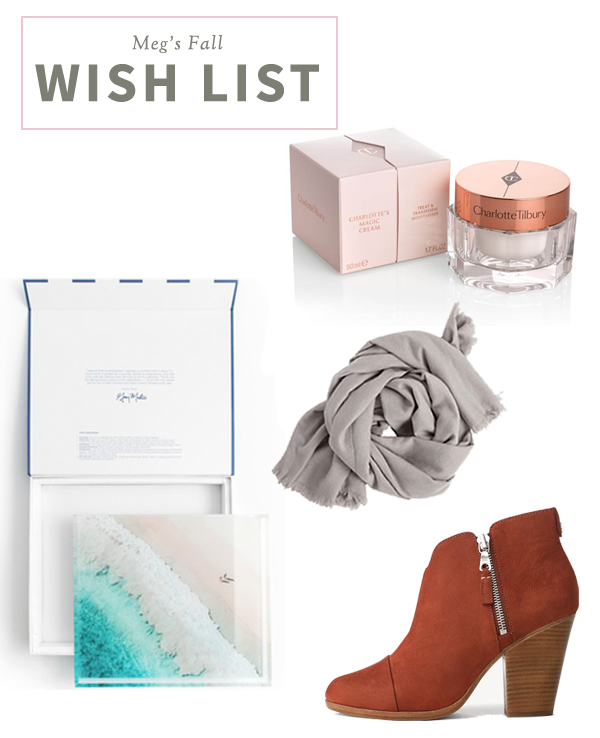 As the days start to shorten and the temperatures drop, my list of fall must-haves gets longer and longer. It is the perfect time to refresh your beauty routine, wardrobe and home décor.
rag & bone Margot Bootie
I have a slight obsession with booties and have zero self-control when it comes to buying a new pair. This rust color is the perfect accent to my typical all black wardrobe.
Gray Malin Tray
The beach is my happy place, and I love absolutely everything by Gray Malin. Put the two together, and it is a no brainer — I have to have it! This gorgeous tray displayed on my coffee table is the perfect way to escape the cold weather and dream of the beach.
Cuyana Cashmere Scarf
A Cuyana cashmere scarf has been on my list for quite some time. It is a timeless piece that will never go out of style and I know will be a staple in my wardrobe. I think this may be the year I finally move it from my cart to my closet!
Charlotte Tilbury Magic Cream
My skin gets crazy dry the minute the weather starts to get cold. People swear by this cream, and I am anxious to try it this fall.
What are you wishing for this fall?