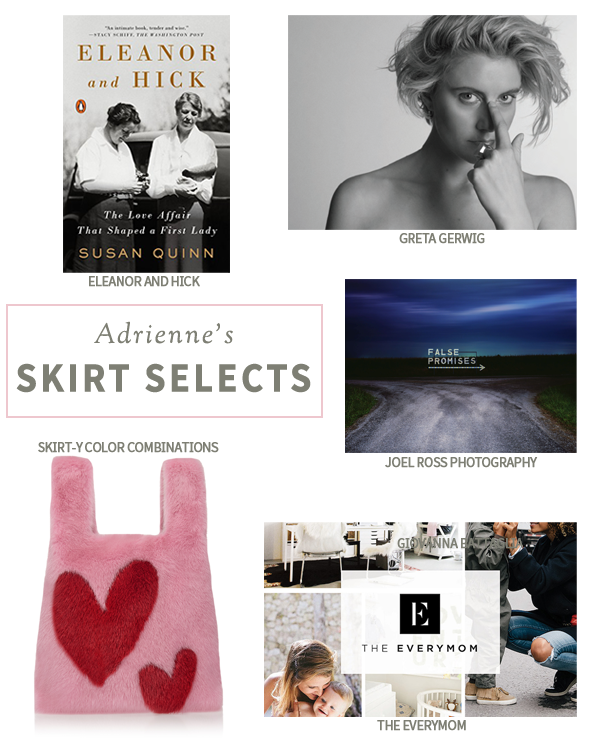 Eleanor and Hick
I'm currently reading Eleanor and Hick. I've always been inspired by Eleanor Roosevelt and will devour anything related to her life.
The Everymom
We were featured in The Everygirl years back and I was honored to be included in their blog. Now that I've graduated to "mom status," I'm loving the launch of this new site.
Greta Gerwig
I've had a girl crush on Greta Gerwig since I saw her performance in 20th Century Women. I also loved Lady Bird and was so excited that she received so much critical acclaim for that film. I'm excited to see where her career goes and think she's a great role model for the next generation.
Joel Ross
I recently purchased some photography by the artist, Joel Ross, because I love the way he juxtaposes landscapes with messaging. I find his work intriguing and installations stimulating.
Skirt-y Combinations
It's funny, but I'm still very attracted to anything "Skirt-y" and the color combination of pink and red (must be why I chose those as our two branded colors).