As a new bride-to-be (my fiancé popped the question late last November), I'll give it to you straight: Not only am I obsessed with creating my own traditional-meets-modern wedding, I also want to plan 25 more. The endless options are enough to make you clinically insane. And much like my problem with single entrée ordering (I always come down with a severe case of food envy), I've realized that once I decide on a certain component, I want to swap it out with one of the million other ideas I just discovered.
In an effort to "channel my craziness" (that's an active phrase the groom uses these days), I'm resolving to stockpile all of the amazing but can't-use-for-my-particular-wedding ideas… and edit them appropriately to utilize for future get-togethers! Any time there's a call for celebration (or even if there's not at all – I'll drink to that!), I'm planning to plan more creatively for everyday affairs. As I've learned from scouring the bridal madness, it's not as difficult as you may think – and believe me, I'm no Holly Homemaker.
Are you contemplating convening your friends for a Valentine's cocktail party? Or just a February soiree? Consider it booked, send out a cute Paperless Post invite to your girls, and try some of my favorite sweet and chic add-ons this month. Besides, doesn't everyone want to play Martha Stewart now and again?
1.) Serve something worth showcasing. White wine? Craft beer? Save those for when you're catching up on The Bachelor on the couch. Pick a quirky or chic signature cocktail. Two to try: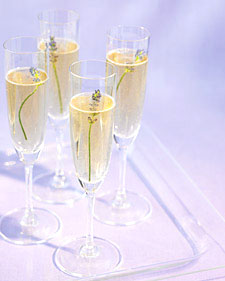 Lavender Bubbly
1/2 cup sugar
1 tablespoon dried lavender
4 bottles (750 mL) dry Champagne or sparkling wine, chilled
Fresh lavender sprigs, for garnish
Boil sugar and ½ cup water in a saucepan, stirring to dissolve sugar. Stir in dried lavender. Remove from heat. Let cool completely. Strain out lavender. Refrigerate syrup until ready to serve. Pour about 6 ounces Champagne and 1 ½ teaspoons syrup into each flute. Garnish each with a lavender sprig.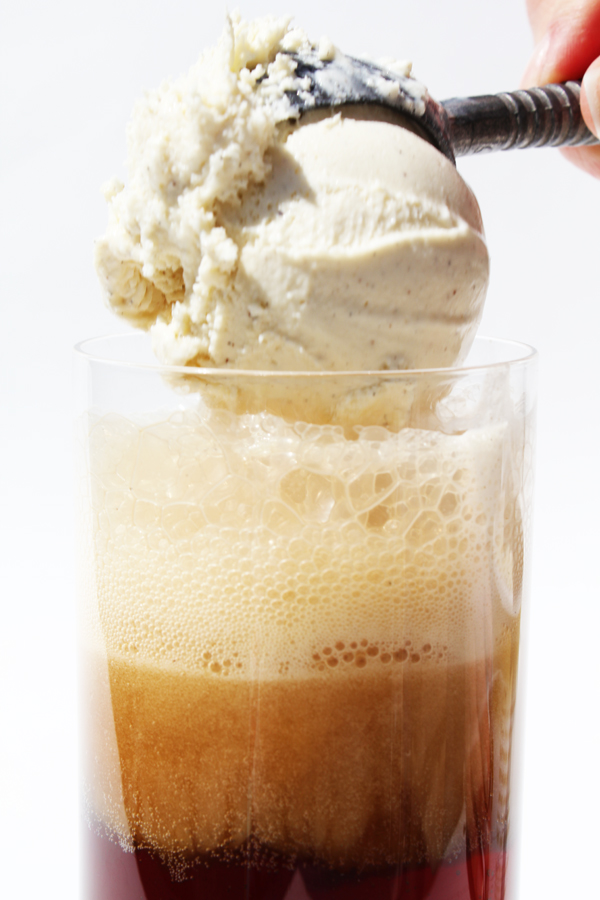 Revamped Root Beer Floats
Root beer
2 ounces vanilla vodka
2 scoops vanilla ice cream
Fill glass halfway with root beer and add vanilla vodka. Stir and then add ice cream scoops (and whipped cream if you're feeling it!)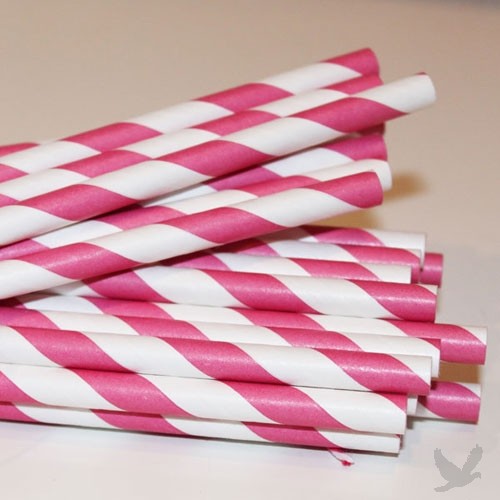 2.) Straws make anything adorable. Add a stripe and top them with a bow? I can't even handle the cuteness. Snag some striped straws, and a roll of your favorite satin ribbon in a clever color combo (like grey and coral, or red and pink if you're thinking Heart Day!); cut off eight inches and loop into a charming bow. $10. Done.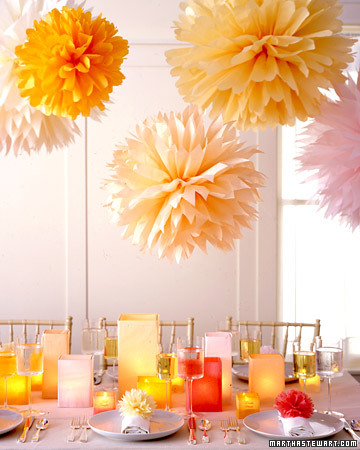 3.) I'm really not a fan of the name of these, but they really do add a punch of playfulness. The dahlia-like décor is springy and chic; pick up pink and red tissue to take it up a Valentine's notch. I've also seen the so-called "pom poms" attached to the backs of chairs, which is a great touch if you're hosting something outside of your digs. Martha knows best, so I'll let her give you the scoop here.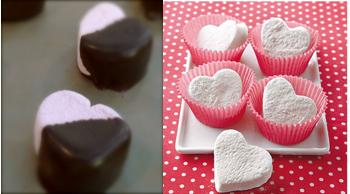 4.) You can't have a February get-together without giving a nod to a heart somewhere! Instead of springing for the usual truffles, grab a pack of Kraft Strawberry Jet-Puffed HeartMallows. Melt rich chocolate, dip them half-way in the sauce, and finish with a red cupcake wrapper. No baking required and still DIY? Score.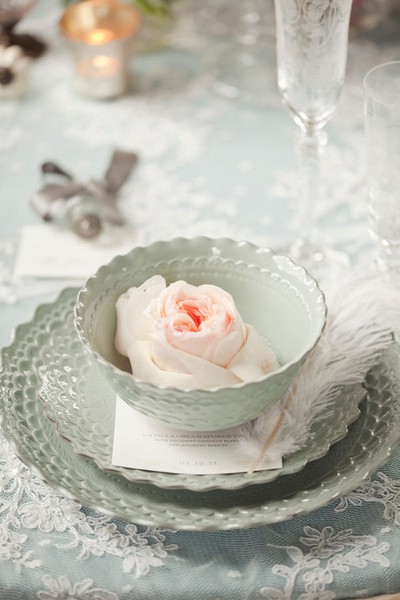 5.) Props to my friend Kyle Hustedt, designer at H.BLOOM, for this simple, but elegant centerpiece. Try a "reflexed rose" – simply grab the petals of the head of the blossom, and flip them outwards. Then, remove the stem entirely, and let the bud float in a jar or vase of water. 
What are your favorite party inspirations? I'd love to hear what you're prepping for spring!