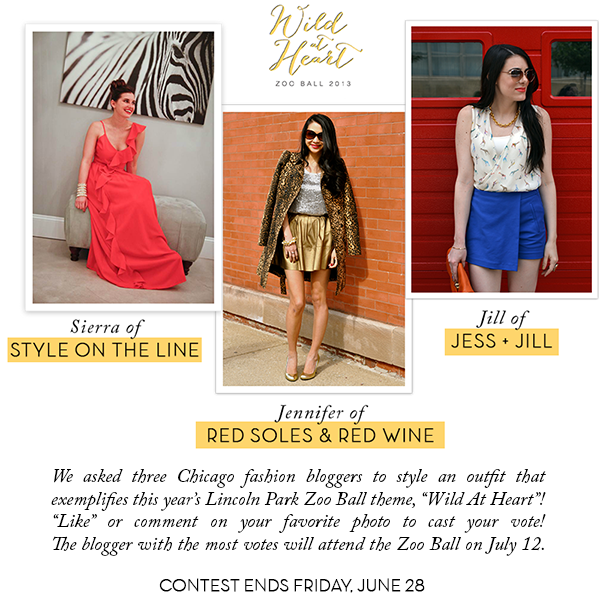 Lincoln Park Zoo Ball has topped the Skirt PR list of favorite summer events in Chicago for a few years, and we're confident this year will be no exception! Seriously, with a theme like "Wild at Heart" and silent auction prizes (including a trip to South Africa and a Neiman Marcus shopping spree – hello!), it's bound to be one for the record books.
As we kick off the final countdown to the event (23 days!), three Chicago fashion bloggers have put together stylish looks that are emblematic of the "Wild at Heart" theme. Take a peek at all three looks below and then head to the LP Zoo Ball Facebook page to cast your vote by liking or commenting on your favorite photo. The blogger with the most votes will win a pair of tickets to Zoo Ball, which means lots of fun Instagram photos and maybe even a blog post recapping their wild night!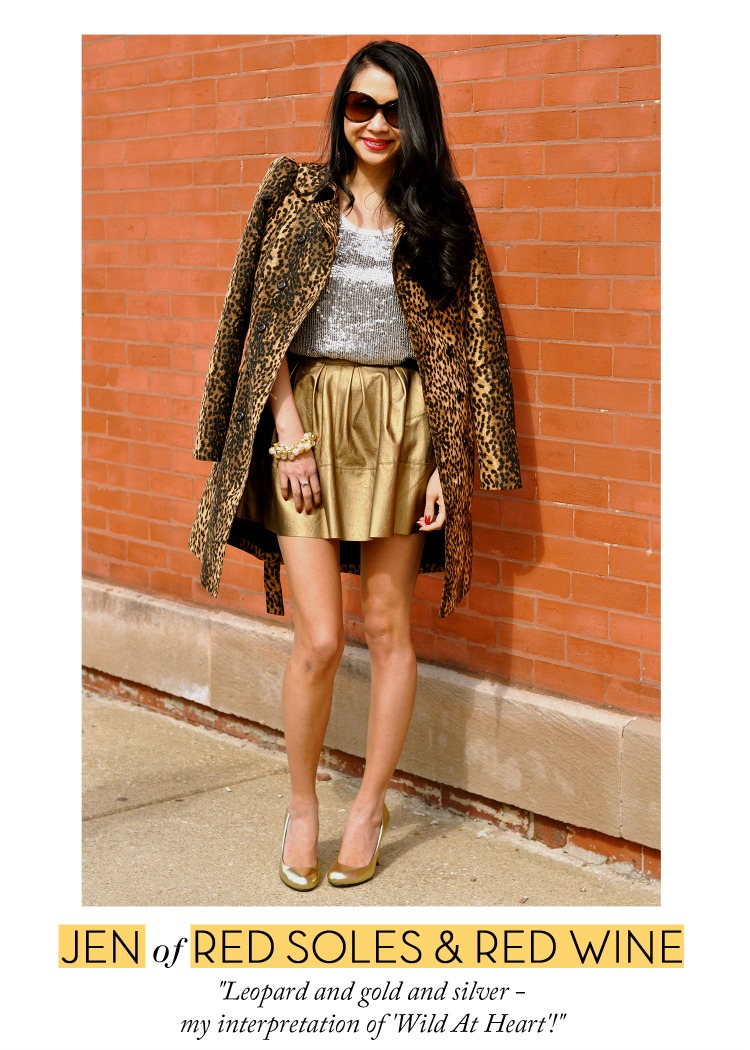 For more information about Lincoln Park Zoo Ball, visit http://www.lpzooball.org or follow @lpzooball on Twitter.