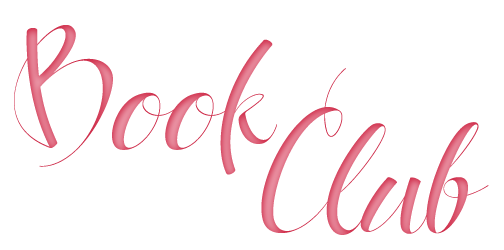 Take a peek at my recent Amazon purchase history and sprinkled between some beauty necessities and home accessories for my new apartment, you'll find three –yes all three – Gillian Flynn novels.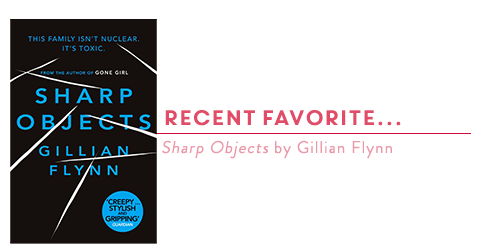 I became hooked on Gillian after seeing Gone Girl last fall (along with everyone else I'm sure) and I immediately ran home to download the book on my Kindle. I know it's totally backwards, but I always like to read the book after I see the movie. I guess I like to be surprised!
It didn't take me but three days to get through Gone Girl and order Sharp Objects as my next book to devour. I'm not typically one for dark, psychological thrillers, but Gillian had me hooked! Sharp Objects is centered around Camille Preaker, a journalist who after a brief stint in a psych hospital, is assigned to cover two murders of young girls in her hometown. While Camille works to discover the truth about the murders, she is faced to confront the demons of her past and deal with a childhood tragedy that has been plaguing her since she left town eight years ago. I won't give it away, but let's just say the ending is way more twisted than you could have ever imagined!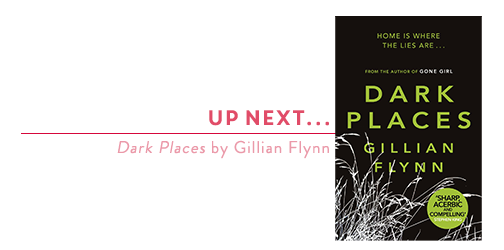 Told you I was a tad obsessed. Though, the movie is set to be released this August so maybe I'll hold off on finishing the book so I don't spoil the ending for myself.