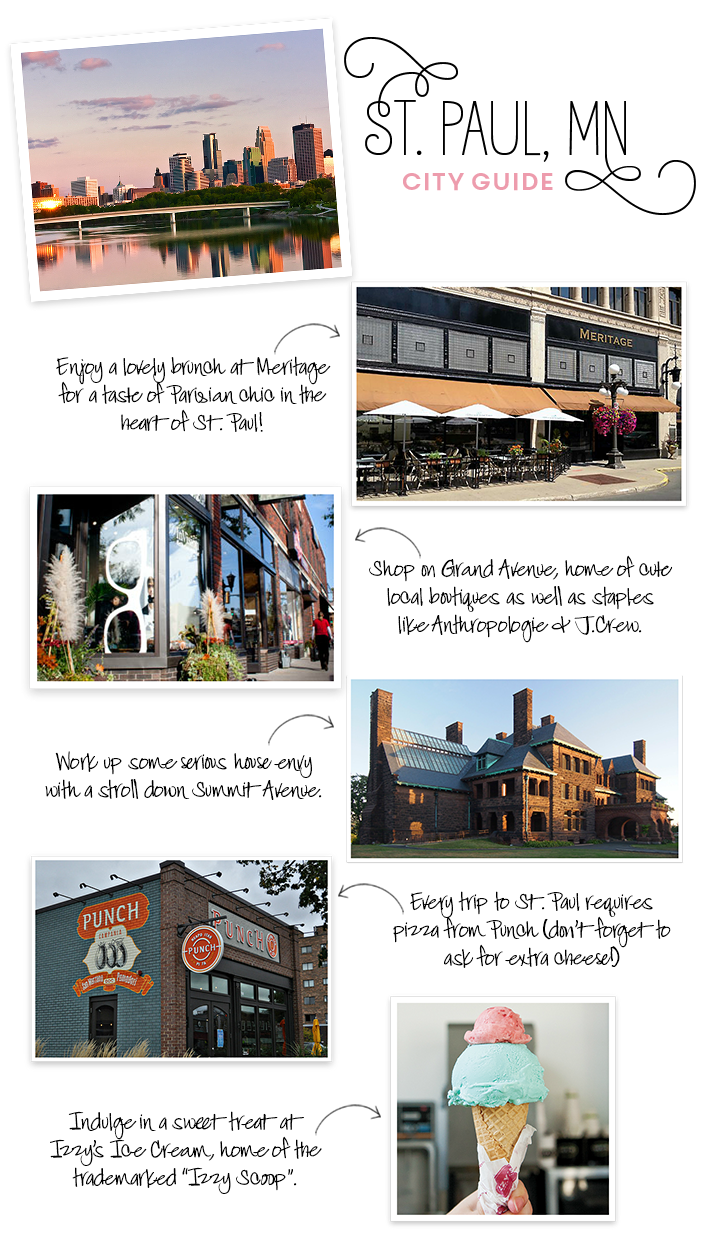 As a Minnesota girl through and through, I have a lot of pride and love for my hometown state. Minneapolis is a thoroughly modern city, rich in culture, architecture and exciting culinary happenings. However, many visitors forget that it is only half of what the Twin Cities has to offer, so I decided to focus on the often overlooked half of the duo: St. Paul. Slightly more charming and admittedly less ostensibly modern, St. Paul has a small town feel, but with big town offerings that can compete any day with those found 10 miles down Interstate 94. Here's how I'd spend a perfect day in my hometown.
Meritage
Located in the heart of downtown St. Paul, Meritage is the chicest brunch spot in the city. From the fluffiest, most buttery eggs you've ever had to a wonderful selection of oysters, it is French food at its finest. Oh, and don't leave without downing a beignet (or three)!
Grand Avenue
After you've sufficiently stuffed yourself, work off breakfast by taking a stroll down Grand Avenue. It is my favorite shopping in the city (and charming, to boot) with a mix of well-known brands like J. Crew and Anthroplogie, and small shops like Cooks of Crocus Hill, Karma, and Garden of Eden. Pop into St. Paul classic, Café Latte for a light lunch, cafeteria style, and the most amazing turtle cake you'll ever have.
Summit Avenue
Named one of America's "Great Streets," Summit Avenue is home to some of the city's most spectacular and historical houses. You can hop on an official walking tour, or simply start at the James J. Hill House and work your way west towards the river and revel in the beauty and character of historic homes.
Punch Neapolitan Pizza
No matter how busy I am, every time I go home, I find time for Punch. Situated a few blocks from my house in St. Paul, the original location is reportedly the very best, with a wood-fired brick oven that's been churning out the Twin Cities' best Neapolitan pizzas for the past 18 years. The Punch Salad is not to be missed, and I always order the Napoli with spiced salami. An insider tip: Order extra cheese on your pizza. You won't regret it.
Izzy's Ice Cream
A day in St. Paul wouldn't be complete unless you topped it off with an ice cream cone from Izzy's. Every cone comes with an "Izzy" on top – a small scoop of an additional flavor. Perfect for an indecisive person like me!