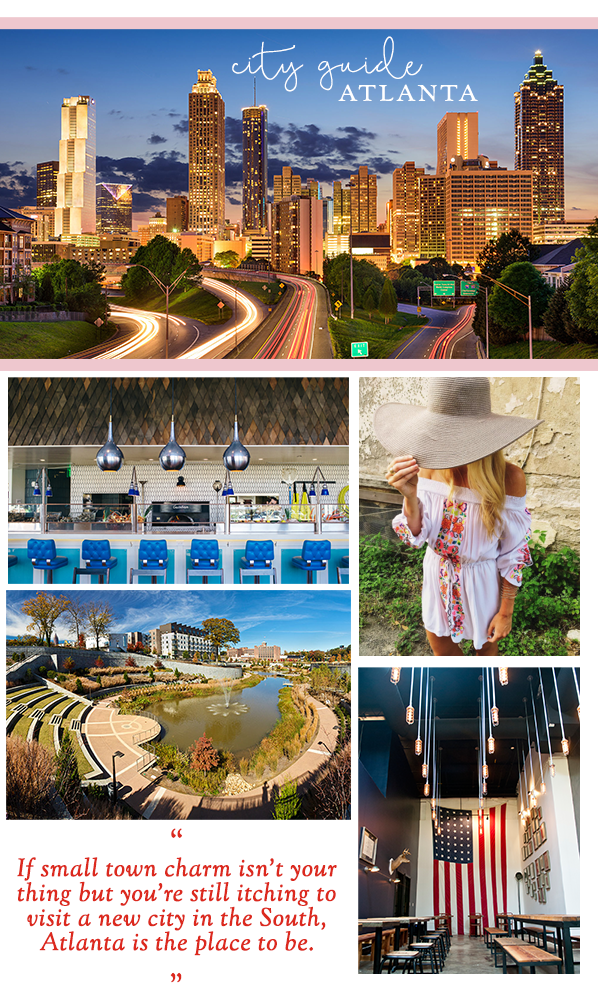 If small town charm isn't your thing but you're still itching to visit a new city in the South, Atlanta is the place to be. Full of hip dining, stylish shops, and outdoor activities, this sprawling metropolis is a must-visit. They don't call it "Hotlanta" for nothing, so here are a few of my fave spots:
Beetlecat
Although you might not associate Atlanta with trendy dining, the area has its fair share of contemporary new spots. One of my favorites is Beetlecat in Inman Park. With great seafood and a fun atmosphere, it's a great spot. Be sure to visit the lower level for a post-dinner drink and enjoy the see-and-be-seen lounge.
Luna
A favorite of girls across the South, Luna is an adorable boutique that carries everything from local jewelry designers to your favorite denim brands. I love the mix of high-end pieces and affordable staples.
The Atlanta Beltline
Although it can get a bit warm, Atlanta has some awesome weather. To make the most of it you'll definitely want to rent a bike or take a stroll on the Atlanta Belt Line. The pathway has great parks and stops along the way plus a view of the city that can't be beat.
Ladybird
After you've been walking on the Beltline for a while, you might need a drink, or two. Located conveniently on the path is Ladybird, a lodge-themed bar with an amazing outdoor area. With lots of communal seating, it's the perfect place to cozy up and meet a few locals.
What big city are you excited to visit?