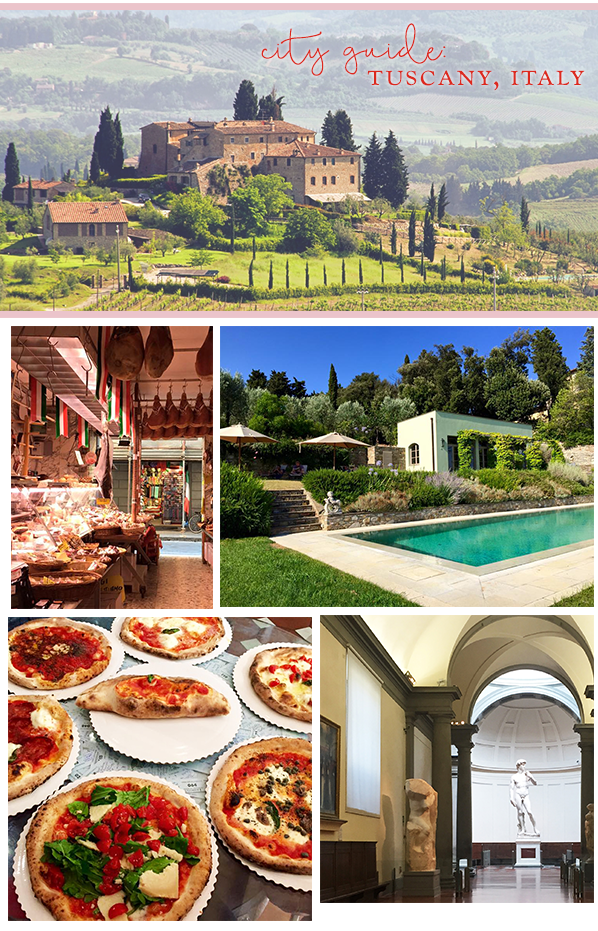 A few weeks ago my family packed up our bags and embarked on a European summer vacation with stops in Paris, Tuscany and Rome. The majority of our trip was spent in a villa about 20 minutes outside of Florence in a little town called Impruneta. Here are a few of my favorite spots and activities from our week under the Tuscan sun:
Taste Florence Food Tour
Following a recommendation from a friend, we decided to do a food tour around Florence with Toni Mazzaglia, an American who has been living in Florence for 10 years. She takes you to some of her favorite restaurants, bakeries and markets around the city and you get to taste food that you would've never thought to try on your own.
Villa di Impruneta
Instead of staying in the heart of Florence, we decided to rent a villa in the hills of Tuscany for the week. The villa was breathtaking and gave us a place to relax after tiring (and hot!) days of touring the city.
Cooking Class at La Cucina del Garga
On our last day of the trip, we took a cooking class at a restaurant that carries a familiar claim to fame – a visit from Guy Fieri on an episode of "Diners, Drive-Ins and Dives." We made bruschetta, bow-tie noodles from scratch with pistachio pesto, and chicken with a truffle cream sauce topped with avocado. Let me tell you, it was by far the best chicken I've ever consumed and I have been dreaming about it ever since.
Private Tour of the Accademia Gallery
Through an organization called Friends of Florence, we were able to set up a private tour of the Accademia Gallery to see the statue of David. The size and detail of this statue truly take your breath away. It's a must-see if traveling through Florence.
Where have your travels taken you this summer?