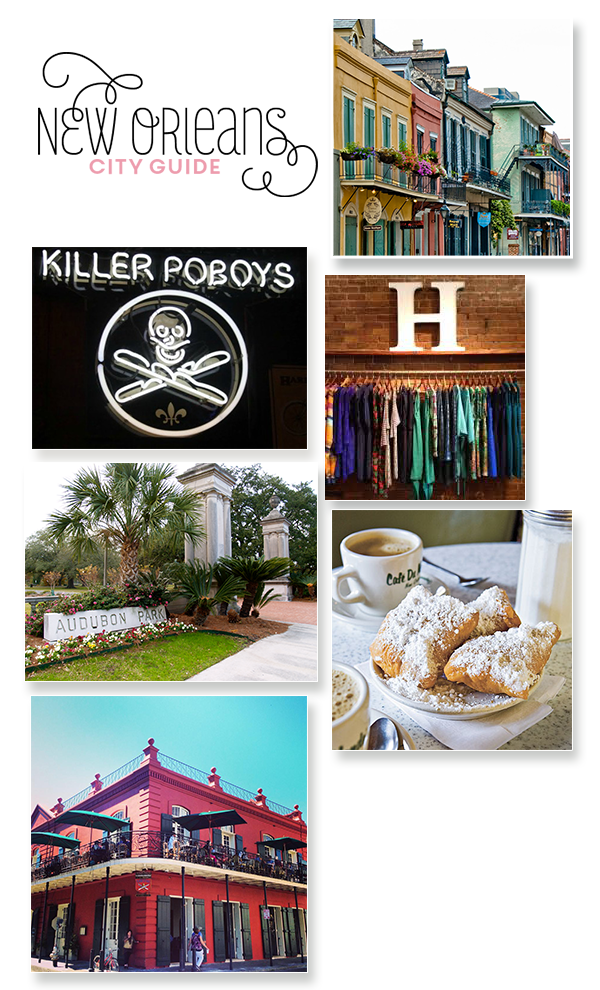 A few of my best girlfriends are from New Orleans and after years of wanting to visit, I finally made the trip to the Big Easy this winter. Though I had heard many stories of this Southern hotspot, nothing compared to actually being able to experience the culture and charm of this beautiful city. There are too many amazing places to count in New Orleans, but here are a few of my must-visit spots:
Killer Po Boys
Located in the back of a side street pub, this is truly a hidden gem. Serving up classic New Orleans po-boys with an unexpected twist, this is the perfect spot to grab a sandwich to go. You can also grab a seat at the bar up front, and if you do, I recommend that you order up a frozen Irish coffee, (which you can also take to go, of course, because it's New Orleans).
Hemline
If eating and walking your way through the city has you longing to do some shopping, stop into Hemline. This boutique is full of trendy and fun pieces in a range of prices to fit any budget or style.
Audubon Park
Lined with beautiful trees and sweeping moss, it's hard to believe this park is in the middle of the city. Whether you want to go on a stroll, hop on the horse trail, or even visit the zoo and check out the giraffes, this is a relaxing way to spend your day.
Café Du Monde
A must-try on every tourist's list, this place really lives up to the hype. With delicious coffee and beignets, it's the perfect place to refuel after a day of exploring the French Quarter.
Tableau
Located in the heart of the French Quarter, this three-story restaurant is the perfect date spot. With balcony seating that overlooks Jackson Square, this is an ideal restaurant to take in all of the tastes and sights that New Orleans has to offer.