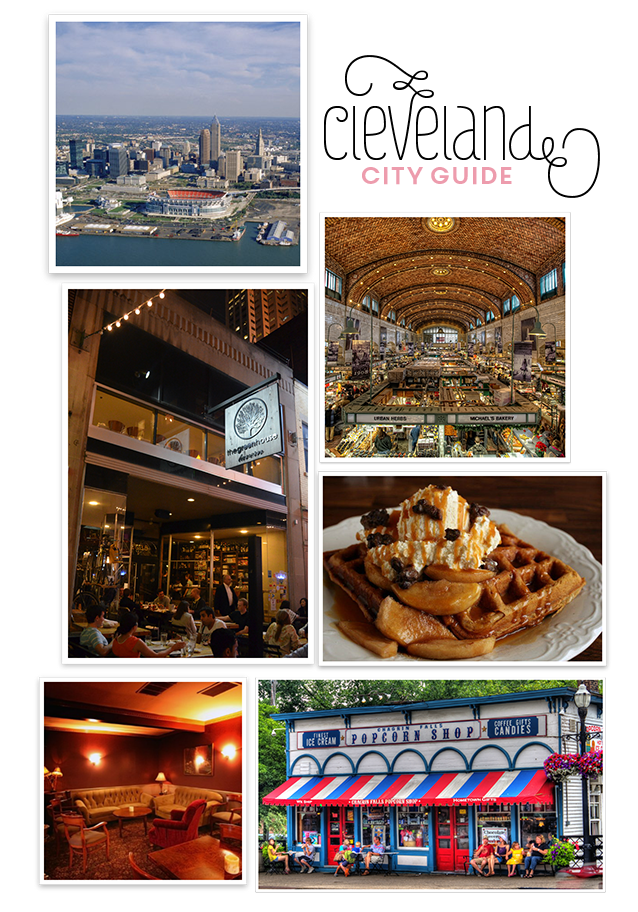 Born and raised in Cleveland (go Cavs!), there will always be a soft spot in my heart for this city. Although it doesn't always have the best reputation, I love going home for weekend visits and exploring new areas I didn't venture out to when growing up in the suburbs.
West Side Market
Home of the best gyros I've ever had, the West Side Market is a staple in downtown Cleveland. It's the city's oldest public market and is home to 100 vendors that offer everything from baked goods, meats, flowers and prepared foods. Not to mention, the building it's housed in is beautiful and it's quite the spectacle on a Saturday morning.
Greenhouse Tavern
Jonathan Sawyer, the most recent James Beard winner for Best Chef in the Great Lakes (sorry, Chicago chefs), mans the kitchen at this downtown restaurant. A must-have to order? The Buttered Popcorn Pot de Crème that comes with caramel and sea salt. My mouth is watering just thinking about it!
Lucky's Cafe
I'm an avid fan of brunch and if you're the same way, Lucky's Café is not a spot you want to miss. You really can't go wrong with ordering here; everything is amazing!
Velvet Tango Room
The Velvet Tango Room is a great spot to grab a delicious cocktail. Each handcrafted drink is extremely unique – you won't be disappointed with the libations and the general vibe the lounge gives off.
Chagrin Falls
A cute neighborhood located in the suburbs, Chagrin Falls is the perfect little town to walk around in. With stores to pop into and beautiful waterfalls to admire, this quaint town is a must-see. You can't leave without popping into the Popcorn Shop – a shop that was established in 1875 that sells popcorn, candy and ice cream!