Lincoln Park, as in the actual park, is one of my favorite outdoor spaces in Chicago. This time of year brings everyone out of hibernation to enjoy the sights of the city and the smells of the beautiful budding flowers.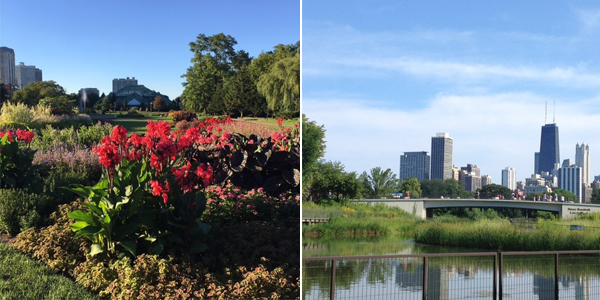 Here is just a small list of the things that I love to do in the park:
• Picnic on the Conservatory Lawn amongst the beautiful flowers and plants.
• Walk through the Lincoln Park Zoo and learn something new about an animal each time.
• Join a workout in the park. I have yet to participate but it is on my to-do list this year.
• Walk through the Alfred Caldwell Lily Pond — one of my favorite serene places.
• Eat outside at Café Brauer overlooking the pond.
• Hit golf balls at Diversey Golf Range or play putt-putt at the miniature golf course.
• Browse the Green City Market on Wednesday and Saturday mornings.
• Take in the city sky line on the bridge over the pond.
• Go on the Giants in the Park Tour and learn about the statues in Lincoln Park.
• Walk around the boardwalk surrounding the pond. You are bound to run into some wildlife!
• Play tennis at Waveland Courts.