As we near the last warm days left in the season, I've been working to prioritize my summer to-do list. Cue: the staple of every American summer … ice cream! And finding your token ice cream spot is, in my opinion, a requirement to having a successful summer. Enter Annette's.
Directly off the Armitage stop, you'll find a quaint Annette's window occupied by welcoming employees who will be more than happy to help with suggestions on what to order. Neighboring the window is typically a pretty lengthy line of folks waiting for their sweets. There is a cozy gated area with outdoor seating, an idyllic spot to gawk at dogs waiting in line with their owners.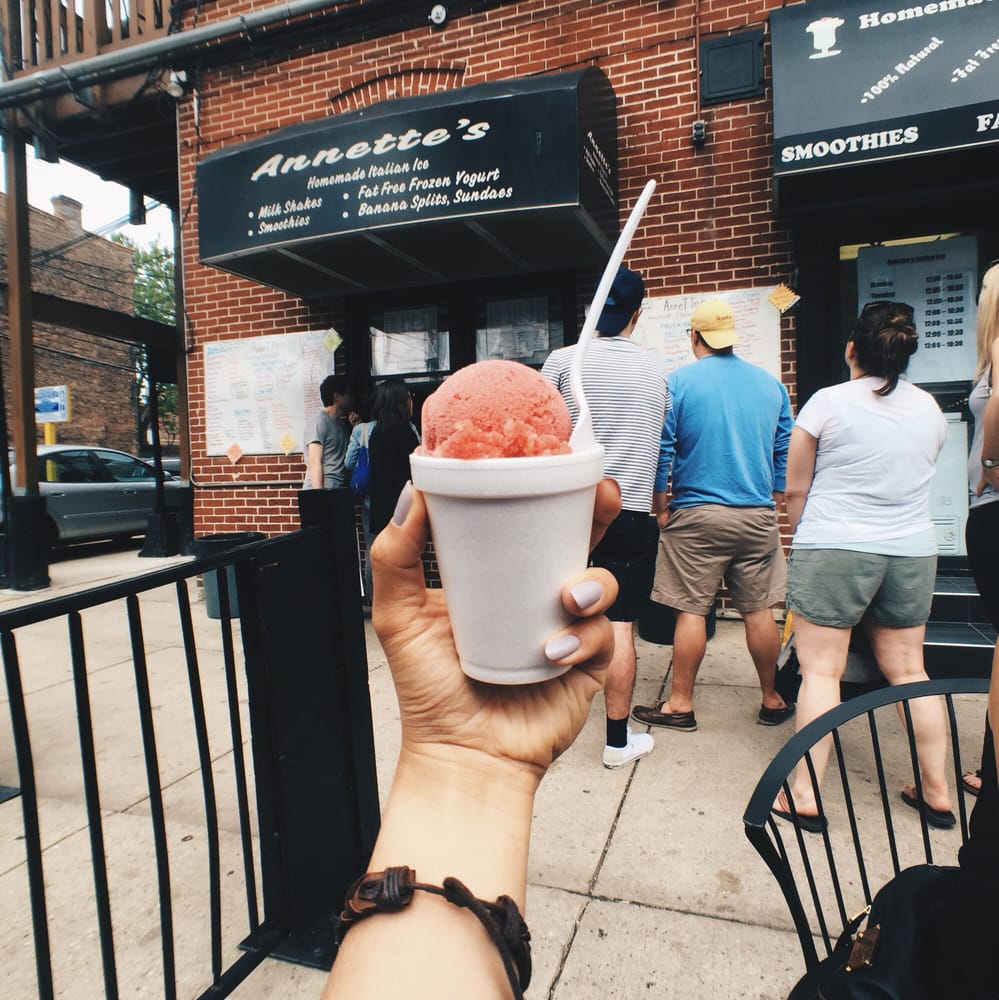 Photo source: Yelp.com
Now to the ice cream. You have your sundae lovers, the die-hard froyo crowd, the sprinkles squad, the Italian Iceers, and let us not forget the gelato gang. Very few places have this broad of a scope of frozen treats, but Annette's has you covered. I love the raspberry Italian ice, which is so thin it instantly melts in your mouth.
The line can build at Annette's, as the cash-only shop is only open during the summer. Exact days it's open can also which means … You better go quick before summer is over. Your sweet tooth will be very, very grateful.
What's your token ice cream shop?