Some of us at Skirt live for our shoe collection, scarves, or the latest issue of Marie Claire.  My most prized possession happens to be my long locks.  Just like Gaga's song "Hair" – I love and live for anything related to my 'do.
This story starts circa 2005.  I was home from college for Thanksgiving break when I received a modeling call, booking me for a "before-and-after" photo shoot with Modern Salon Magazine.   A newbie to the hair world, I was pumped for them to transform my strands into something more sensational than the mousy brown color I was currently rocking (even if it did mean they'd have to include an impeccably awkward before picture, too).  After a day of cutting and color, I was a blonde.  And I was in love.
Three months later, my hair made its first debut on the cover of the magazine (a total surprise to me, as I had been told I would be at the dead end of the publication).  My strands were taking on a career of their own.  I quickly signed up to be one of the traveling trade show models for Big Sexy, where they bleached my hair cotton candy blonde and sent me walking down the runways of Chicago, St. Louis, and New York.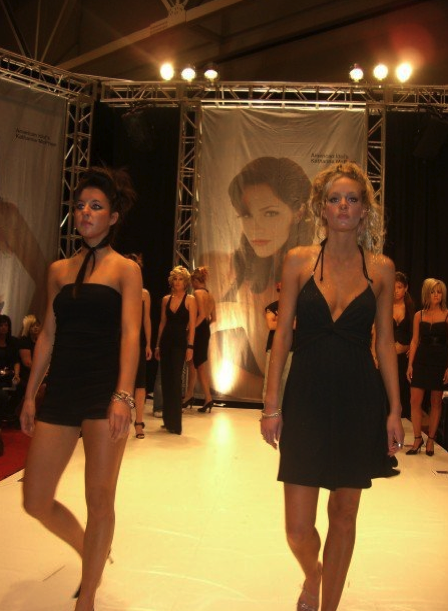 Since then, my hair has been long and short, blonde and brunette, straight and curly, and everything in between.  My 'do has long retired from the modeling industry, but what have I learned throughout all of my hair-loving years?
Here are a few tips I've picked up along the way:
If you can't get a hairbrush through your strands after a conditioning in the shower, then it's time to cut at least two inches off.  You won't be able to get healthy hair without losing that much.
If you think your 'do looks greasy, then everyone else is probably drinking the same Cool Aid.
Don't leave your hair down after two days of not washing it – pull it back and hide the roots.  And for the love of all things beautiful, buy a good hair powder (I use Bumble and bumble's White Hair Powder).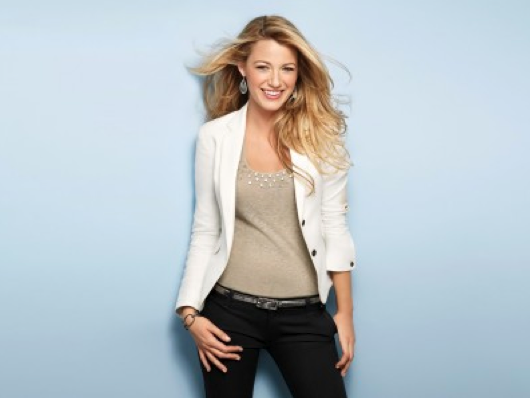 Don't try to be someone you're not.  If you have curly hair, work with it.  If you have straight hair, please don't get a perm.  Look up to a celebrity who has the same hair type and length as you (my hair idol is Blake Lively – sorry, folks, she's taken) and work with what comes natural to your locks.
Dye your eyebrows to go with your look – a darker brow always helps to accentuate your facial features.  And it isn't scary!  Salons like Sine Qua Non use a natural dye that slowly fades so you don't get awkward eyebrow roots.
If you're single, I've learned that guys love a wavy down 'do or a simple ponytail: They almost never compliment a look that appears overdone. Remember that the days you don't try as hard are when they really notice.  Even if it takes you two hours before you head out for the night, make it look like you only spent five minutes.
(Side note:  Eyelashes are just as important to your look.  Try them, and if you need a tutorial on how to put them on, head to the nearest Benefit.  You'll thank me later!)
Brush your hair every night before you go to bed. Just like Marcia Brady did on "The Brady Bunch".  It helps the oils and nutrients move from the scalp down the strand.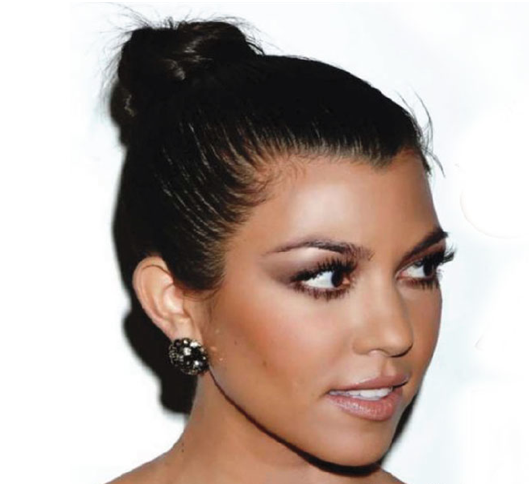 Finally, don't be afraid of a braid or a top bun.  When done correctly, they're just as striking as a 'do that's down.