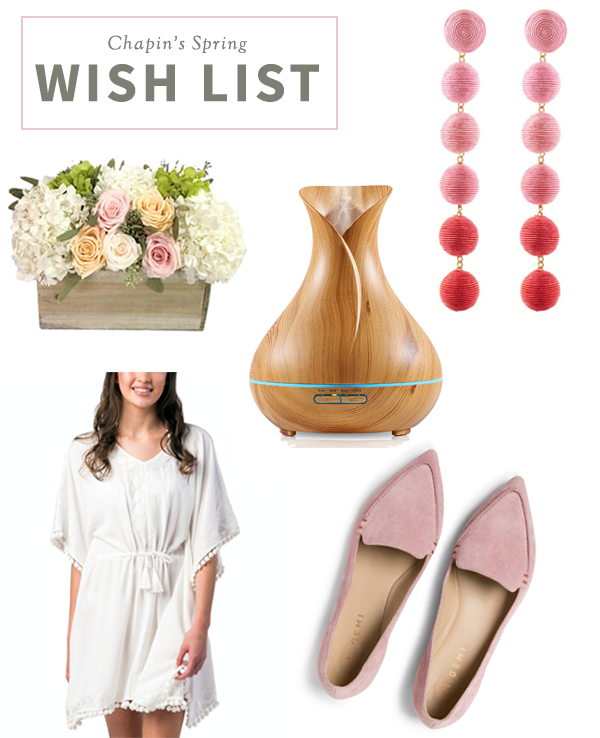 With an upcoming getaway planned and warmer weather on the horizon, I'm hitting *add to cart* on a few new gems.
M. Gemi Flats
I have been lusting over these flats, and they are finally back in stock! I especially love the latte and dusty pink colors.
Mott 50 Cover-Up
I am heading to Scottsdale in a few weeks for a wedding and would love to lounge by the pool in this cover-up. The fabric is SPF 50 which is perfect for my non-sunbathing skin!
Rebecca De Ravenel Earrings
To pair with all the fun ruffled off-the-shoulder tops this spring and summer, these earrings are the perfect jewelry statement!
Blooms by Heinau
Flowers that last longer than a few days? Yes, please! I love fresh flowers in my condo but I must admit I am not the best at keeping them alive. These arrangements would be perfect for me!
Aromatherapy Oil Diffuser
I have been eyeing a diffuser for a few months now. I like the wood detail so that it blends in with the rest of our furniture.
What is on your spring wish list?