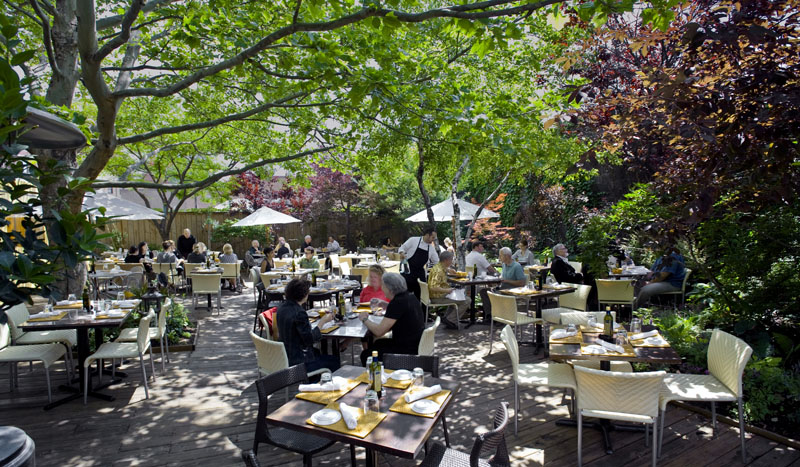 With summer nights getting shorter by the minute, my husband and I are trying to make it to our favorite patios in the city. On a recent steamy evening, we decided to dine al fresco at Piccolo Sogno. When you arrive, be sure to request to sit outside so you can secure a spot! While the patio is pretty large, it fills up quickly. The tree covered patio was the perfect spot to have a bottle of wine and eat delicious Italian food.

The Caprese salad was the perfect starter to our pasta dishes. I enjoyed the shrimp linguini and my husband had the lamb ragu risotto special. Of course, we had to end the night with their ricotta cheesecake – yum! From the welcoming hostess to the attentive wait staff, the service is amazing. We will definitely be back before summer ends!
What patios are on your summer bucket list?