Category Archives:
Beauty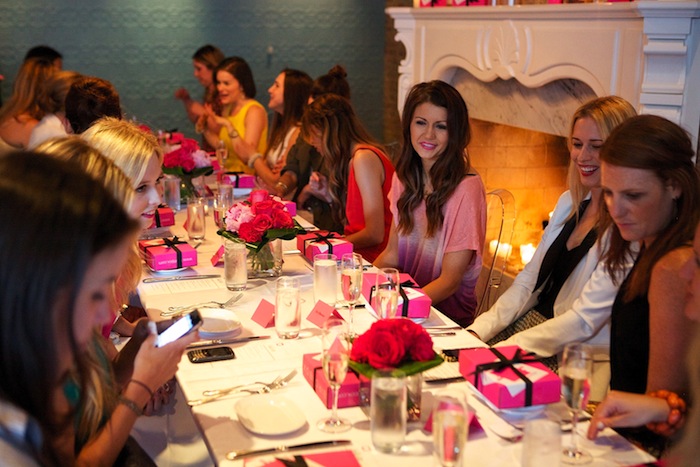 The week of July 4, 2012, Skirt PR hosted and produced a special, intimate Tastemaker Dinner at the yet-to-be-opened RM Champagne Salon for cosmetics company Birchbox to celebrate the brand's arrival in Chicago.
The setting for the event was planned at RM Champagne Salon – a yet-to-be-opened bistro style Champagne bar with much buzz in the market! Long communal tables, sleek Philippe Starck inspired ghost chairs, vibrant bright flowers, and an assortment of candles set the scene for a beautifully ornate evening.
An exclusive offering just for Birchbox, the location of the event was a special surprise for guests and wasn't revealed until they arrived. The guests who attended were among the first to see RM Champagne Salon.
Upon arrival in Uber cars, guests were greeted at the entrance of Nellcôte and then escorted through the space, into RM Champagne Salon. At the door of RM, they were greeted with Prosecco! After a few minutes of mixing and mingling, attendees were asked to take their seats at the two long communal tables; place cards for each guest were set out for the assigned seating.
Pre-arranged Birchboxes were placed at each table setting, giving guests the perfect present to take home with them at the end of the evening.
Enjoy photos of the event below:
Photos by Jeff Schear